There's a small chance that Raiders games will be taken off Las Vegas betting boards—even if the NFL franchise moves to the state, according to the Nevada Gaming Commission (NGC).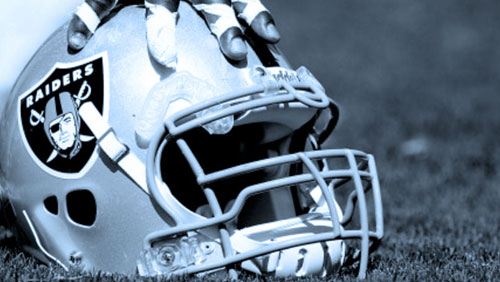 Now, Raiders officials or even the league itself can cite the state's Regulation 22 to ask the gaming commission for a wagering prohibition on the team. However, NGC chairman Tony Alamo believes that scenario is unlikely.
"The fact that the Raiders come from Oakland to Las Vegas doesn't move my needle in any direction in terms of should we allow that to be on a sports book board or not. Nothing changed for me," Alamo told the Las Vegas Review-Journal.
NFL, which is still working to keep the team in Oakland, has yet to indicate if it would challenge betting on Raiders games if ever the move occurs. Still, Alamo said the commission will consider any request the team or the NFL will make.
"I'm open to listening. If the NFL comes before us and says we're asking and everyone is in agreement — the community, the industry and the NFL are all congruent in asking that perhaps we shouldn't allow the booking of bets on the Raiders, I'm willing to listen," the NGC chairman said, according to the report.
A committee made up of five members is required to consider a written request.
Nevada has been hard at work luring the Oakland Raiders to take up residence in Las Vegas, but the league has been quite vocal in shunning Las Vegas because of its legal sportsbooks, so it will be quite a feat to have the conservative league agree to have one of its 32 franchises move to the Sin City.
Once the move is approved, Nevada could begin the work on a $1.9 billion, 65,000-seat domed stadium, which will be financed partly by public funds from hotel room-tax increase approved in a special session in October. Las Vegas Sands chairman and CEO also pledged $650 million, while Raiders owner Mark Davis committed $500 million.
Comments