Lee Davy brings you updates from the World Series of Poker Main Event as nine players battle it out for the title of poker's Champion of the World and $8m in prize money.
When the November Nine was set it was Cliff 'JohnnyBax' Josephy who had amassed the most chips. More than that, he was the most experienced player at the table, and the only one to reach a World Series of Poker (WSOP) final table and leave with the gold – twice. It was little wonder the bookmakers installed him as the firm favourite.
Well, it's not to be.
Josephy fought back valiantly after his cooler at the hands of Gordon Vayo to double up twice against Qui Nguyen, but he couldn't make the same magic happen against Vayo.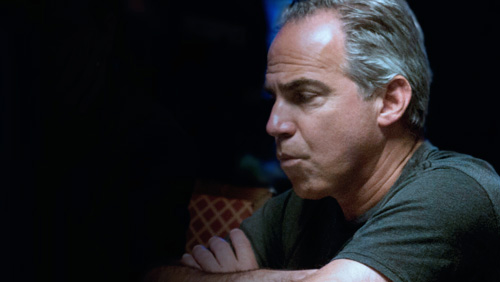 Josephy moved all-in from the small blind for 18,700,000 and Vayo made the call from the big blind.
Showdown
Vayo: [Kh] [6d]
Josephy: [Qd] [3d]
The flop handed both players a little present, but Vayo's was bigger hitting top pair. The [4c] on the turn changed nothing, nor did the [2c] on the river and JohnnyBax was out leaving Gordon Vayo to face off against Qui Nguyen for the $8m.
Heads-Up Chip Counts
Gordon Vayo: 200,300,000 (125 bb)
Qui Nguyen: 136,300,000 (85 bb)
Final Table Payouts
1. $8,005,310
2. $4,661,228
3. Cliff Josephy – $3,453,035
4. Michael Ruane – $2,576,003
5. Vojtech Ruzicka – $1,935,288
6. Kenny Hallaert – $1,464,258
7. Griffin Benger – $1,250,190
8. Jerry Wong – $1,100,076
9. Fernando Pons – $1,000,000