Lee Davy brings you updates from the World Series of Poker Main Event as nine players battle it out for the title of poker's Champion of the World and $8m in prize money.
Cliff Josephy is not going out without a fight after seeing his chip stack get eaten alive by Gordon Vayo in a set over set clash, earlier.
He was put all-in by Qui Nguyen in a blind on blind spat but woke up with [Ad] [Td] to double through the [Kd] [8h] of Nguyen. Next, he moved all-in over a Gordon Vayo 2,600,000 raise and Vayo folded, and then he doubled up through Nguyen for the second time when Josephy moved all-in over a Nguyen 2,900,000 raise, and Nguyen made the call.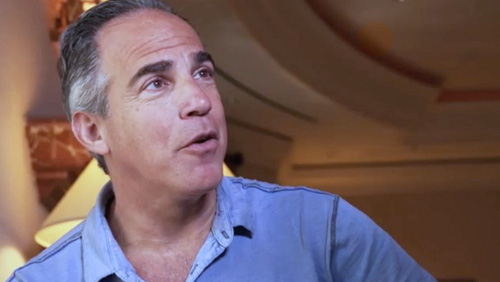 Showdown
Josephy: [Ks] [9d]
Nguyen: [Ah] [Qd]
Nguyen was a 64% favourite to win the hand, but any king or nine would work for Josephy.
The dealer puts [Qs] [Ts] [7d] onto the flop, and Nguyen's fans are sent into rapture as they can see he has hit top pair. However, the flop also handed Josephy a gutshot straight draw leaving him with 32% equity heading into the turn.
Turn: [9s]
Josephy's equity improves to 39% with the addition of the third spade.
River: [3s]
The fourth spade hits to hand Josephy a flush and the chants of "Johnny Comeback" rain around the stands.
Josephy is right back in this thing with 39 big blinds; Nguyen is down to 76 big blinds.
Final Table Payouts
1. $8,005,310
2. $4,661,228
3. $3,453,035
4. Michael Ruane – $2,576,003
5. Vojtech Ruzicka – $1,935,288
6. Kenny Hallaert – $1,464,258
7. Griffin Benger – $1,250,190
8. Jerry Wong – $1,100,076
9. Fernando Pons – $1,000,000