Thursday, September 15th  2016, Budapest – The organizers are excited to announce that the 2017 edition(second edition) of CEEGC (Central and Eastern European Gaming Conference) will be held on the 19th and 20th of September 2017. We are planning a two day conference for next year in order to have time and discuss all the upcoming news, which we are sure there are going to be plenty next year, with at the changes in the emerging markets.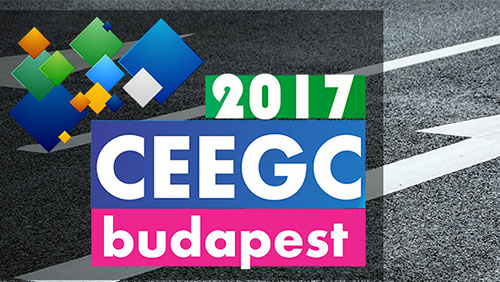 The venue of the conference will be the Hilton City Budapest as this year and companies that are looking to become sponsors or register their interest are invited to contact us during the conference or by submitting their email to [email protected].
The sponsors of the 2016 edition will be granted first rights to the next years event as a token of appreciation for helping us organize this first event successfully.
The current sponsors are as it follows:
SBTech(view company profile) – Silver Sponsor
Casexe(view company profile) – Bronze Sponsor
NSoft(view company profile) – Bronze Sponsor
BetConstruct(view company profile) – Lanyards Sponsor
ViGE 2017(view profile) – Networking Breaks and Lunch Sponsor
Counting House and Knight Bird&Bird(view company profiles) – Networking Drinks and Wine Tasting Session
We look forward to seeing you in Budapest and discussing how we can plan the next years event together with your company.
The registrations for CEEGC2017 will be open starting from 01.05.2017
Haven't yet registered for CEEGC2016? The time is now, the online registrations will close on 18.09.2016
The tickets can be purchased at the rate of €200 on the following link: https://ceegc.eu/2016/tickets/
Should you have any questions, please don't hesitate to contact us on +40 735 559 234 or by mail on [email protected].
For more details please visit the official website: www.ceegc.eu or book your tickets online www.ceegc.eu/2016/tickets/
WE LOOK FORWARD TO SEEING YOU IN BUDAPEST!