Unless you're living in complete isolation, you've heard of Pokémon Go.  You've either been playing it yourself, you've seen people around you playing it, you've seen signs around town about it, you've read about it, you've seen it on social media or perhaps all of the above.  Pokémon Go is literally everywhere.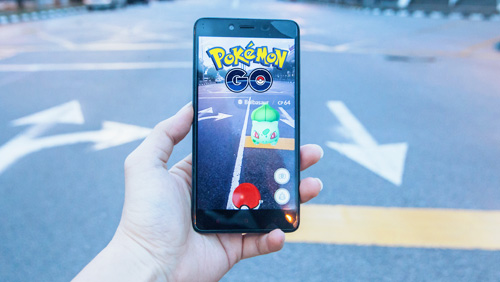 This week I decided to focus on Pokémon Go and Augmented Reality, the technology driving the app, because of a conversation I had in my neighborhood just the other day. Apparently there are "tons of Pokémon" on Blackheath (your welcome for the tip), the part of London in which I reside.  Over the weekend I was chatting with some friends about the masses of people on the heath searching for Pokémon and one of them said, "Its not even like you win any money for capturing them, so what's the point"?
As a dedicated member of the online gambling industry, I thought this was an interesting question- why do people love Pokémon Go so much and what can the online gambling industry learn from this nonmonetary, augmented reality app obsession?
To help find some answers, I spoke with one of the industry's leading experts in Virtual Reality (VR) and Augmented Reality (AR) technology, Alexandre Tomic, the Co-Founder of SlotsMillion, the world's first 3D VR online casino.
Plenty of the Pokémon Go coverage has credited the app for driving AR into the limelight, some under the impression the technology is responsible for the game's popularity and some even incorrectly assuming AR is a new technology.
"Pokémon Go's popularity stems from its branding, rather than from the actual augmented reality technology used to supply it. Many of the original Pokémon fans now have children, and this cross-generational fan-base has enhanced the app's popularity by providing a way for parents to connect with their children on their level", Tomic explained.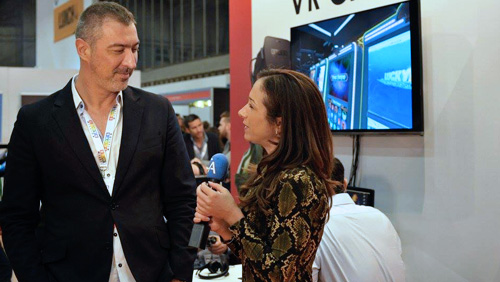 "Don't get me wrong, it works, but the technology used in the game is far from ground-breaking; in fact, we have seen similar games unsuccessfully launched in the past", he said.
For example, on November 15, 2012 "Ingress", an AR-driven game created by Niantic, the same exact company behind Pokémon Go, was released with a goal of capturing "portals" at places of cultural significance.
"The difference in technology and actual gameplay between Pokémon Go and Ingress is minimal, yet more than 21 million players were clocked playing Pokémon Go in July in the US alone.  It was a triumph of branding, but I don't think it is necessarily the best advertisement for AR and its capabilities", explained Tomic.
According to Tomic, there isn't a huge amount the online gambling industry can learn from the astonishing rise of Pokémon Go popularity across the globe as the app thrives on pre-existing brand awareness.  However, the popularity of the game certainly has educated the masses on what AR and VR have to offer, two technologies with great potential for the online gambling industry.
"Previously this technology has been very much the preserve of a small tech-savvy group of consumers, but that is changing quickly.  In this case it's augmented reality which has hit the headlines, but I see virtual reality proving much more beneficial to the industry. I don't think that AR overlaid on top of eGaming would be particularly effective, as it is already its own reality. But AR used within a VR environment – that could be something truly amazing", shared Tomic.
SlotsMillion offers its customers a fully immersive casino experience by using the latest VR technology and Tomic has plans to make the environment even more compelling by adding an AR layer.
"VR goggles prevent users from seeing the outside world, so by adding an AR layer over the top of a virtual world, the virtual environment would become our new reality. In this way, we would be able to offer bonuses, advertise new games, share information and so on, all in a much more attractive way and within the environment itself. The possibilities are endless", he said.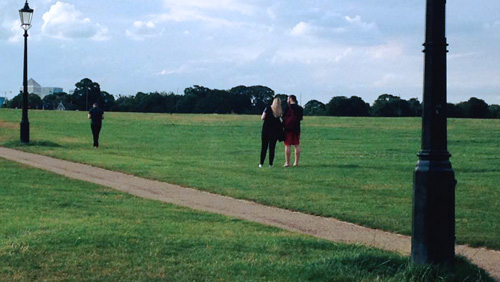 VR and AR technology are particularly appealing to iGaming operators as it will undoubtedly increase user engagement and retention, therefore Tomic predicts we'll soon be seeing a number of major operators adopting the technology in the future.
"We're probably still three to five years away from truly bringing VR to the masses, but when it does come it will change the gambling industry forever", he said.
In the meantime, the online gambling industry is now faced with the challenge of identifying innovative ways to bring AR and VR technology to customers and there are certainly lessons to be learned from the success of Pokémon Go.
"For a long time, operators have struggled to engage the millennial segment, and Pokémon Go shines a light on how we might find more creative ways to reach these players.  It will be millennials who lead adoption of VR technology, so any operator or provider looking to make an impact will need to understand the audience", shared Tomic.