There is no shortage of stories of Davids in the 2016 Rio Olympics taking on their toughest and fearsome Goliaths. Who will ever forget the stunning defeat of multi-decorated U.S. Olympian Michael Phelps to a 21-year-old Singaporean Joseph Schooling in the 100m butterfly?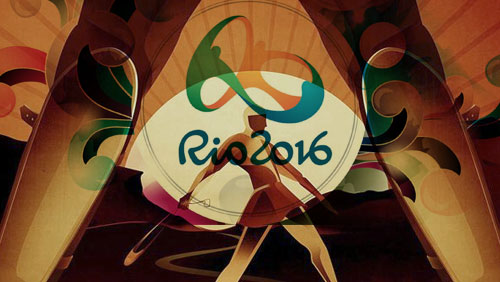 Schooling lived his dream of becoming an Olympian like Phelps to set a new Olympic record of 50.39sec in Rio on Friday and put his island country on the Olympic map by winning its first ever gold medal.
Female world number 1 Serena Williams suffered a double whammy in Rio's tennis court after she was knocked out of the Olympics in the third round by Ukrainian Elina Svitolina, and was beaten in the doubles with sister, Venus in the first round – their first defeat in 16 Olympic matches together.
Still on tennis, Novak Djokovic — who won both the French and Australian Open this year — lost in the first round of both the men's singles and doubles tournaments.
Fortunately for all sports fans, the 2016 Rio Olympics is just halfway through before the biggest sporting event on earth closes.
Expect more stories of upsets and stunning victories as events in the Track and Field, Men's and Women's Basketball, Men's and Women's Football, and Men's and Women's Beach Volleyball comes to a conclusion
In the Olympics 200m Men, Bookmaker bodog tipped Jamaican Usain Bolt to win the event with a 1/12 odds. But U.S. athlete Justin Gatlin, who set the two fastest times in the world this year and is the quickest in the first round of the Olympics may give Bolt a run for his money. Gatlin has a 12/1 odds of winning the running event.
Other runners who have a shot in snatching the gold medal from either Bolt or Gatlin are LaShawn Merritt (USA) with a 20/1 odds; Yohan Blake (JAM) with a 28/1 odds; Andre De Grasse (CAN) with a 18/1 odds; and Ameer Webb (USA) with a 50/1 odds.
Over in basketball, Bodog said that Team USA, which is composed of basketball superstars in the NBA, has the greatest chances of winning the Gold medal with a 1/20 odds, while Australia and Spain follow behind with each teams having 20/1 odds.
Nigeria, on the other hand, has the farthest shot in taking a gold medal in basketball among other teams with a 750/1 odds.
The women's basketball team of the U.S. is also predicted to chalk another gold for their country with a 1/25 odds. Probably standing in the way of U.S's women's basketball team is Australia with a 15/2 odds of getting the gold medal and Spain with a 20/1 odds.
The teams that are still in contention for the gold medal in the women's basketball team are France with 22/1 odds; Canada with 40/1 odds; Serbia with 40/1 odds; Turkey with 80/1 odds; and Japan with 150/1 odds.
In Men's Football, Bodog has tipped the host country in winning the gold medal with a 9/5 odds. The Brazil National Football Team will be relying on Neymar and the support of thousands of Brazilian football fans.
If there's one team who will rain on Brazil's parade, Bodog said that it will be the German Football Team, which has an 11/4 odds of winning. Not far behind Brazil and Germany are Nigeria with 5/1 odds and Honduras with 13/1 odds.
Either Brazil or Germany is expected to get the gold medal in the Women' Football, according to Bodog. Brazil has a 7/5 odds while Germany has 8/5 odds. Canada – with a 5/1 odds – and Sweden – with a 7/1 – are also contenders to win the Women's Football event.
Brazil, which is also known as a volleyball powerhouse, is expected to dominate the Men's Beach Volleyball with a 2/1 odds. Over in women's beach volleyball, the US Walsh Jennings and April Ross-tandem is the clear favorite of sports fans with a 3/2 odds.
They edged out Brazil's beach volleyball duo and ranked number 1 Larissa Franca and Talita Antunes with 9/5 odds and Brazil's Agatha and Barbara, who are the reigning world champions, with 7/2 odds.
Comments