For the past two years, authorities in Russia have been adamant to ban the use of bitcoin in the country. But recent reports are suggesting that Russian officials are now softening against the popular digital currency.
A source familiar with the matter told Russian news agency Interfax that representatives of the country's Ministry of Finance, the Central Bank and government staff are seeking to abandon the idea of punishing whoever is caught involved in bitcoin operations in the country. According to the report, the group is planning to submit a recommendation to President Vladimir P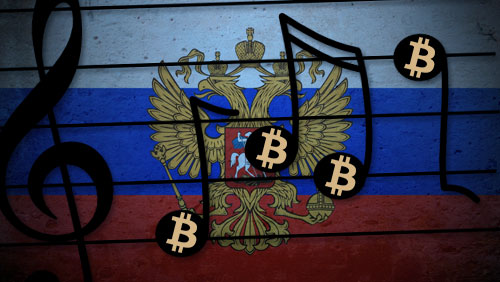 utin in the second half of August.
The Ministry of Finance of the Russian Federations has been very vocal in opposing digital currency in the country. In fact, ministry officials has been working on a draft law that will punish those who use bitcoins and engage cryptocurrency trade and mining activities. That bill, however, has met strong opposition even before reaching the lower chamber of the Russian Parliament.
In May, the Ministry of Justice challenged the bill's lack of a precise definition for money substitutes or 'surrogates,' which is the term that Russian officials often use to describe bitcoin.
The Ministry of Finance wanted a four-year imprisonment and maximum penalty of 4,000 rubies (US$7,000) for Russians found using digital currencies, while bitcoin traders and miners will be imprisoned for up to six years and pay a penalty of 1 million rubies (US$14,000) or pay the equivalent of their salaries for a period of two to four years.
But that's all water under bridge after the government officials have decided that it is now necessary "to monitor the use of virtual currencies and analysis of risks of use of money surrogates for criminal activities."
This isn't the first time a group has pushed to legalize bitcoin-related activities in Russia. Last month, the Party of Growth has been promoting not only the legalization of bitcoin mining, but also for bitcoin property rights to be officially recognized by the government.
Titov Boris, leader of the right cause party, said the country "can take advantage of the difficult economic situation… by opening up to the blockchain technology."
More than 2 million people in Russia already have their own bitcoin wallets to date, Boris said.
Current bitcoin price and transaction volume
The price of bitcoin dropped to $564 on Tuesday, with a market cap of close to $8.94 billion and trade volume of $19.04 million.