A host of heroes started Day 4 of the World Series of Poker Main Event, and many of them survived as 251 players bagged up at the end of an interesting and exciting day including 2014 ONE DROP winner Dan Colman, bracelet winner Bryan Piccioli, and online star James Obst.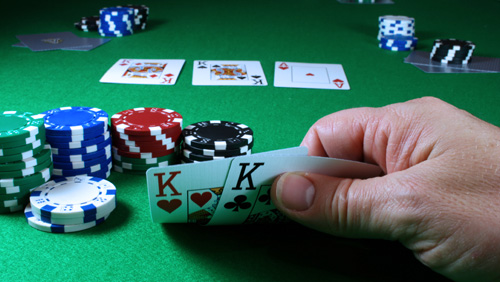 Day 4 of the World Series of Poker (WSOP) Main Event was the day that officials started wrapping pieces of the $63,327,800 prize pool and handing it out in droves. Only this was a game of 'pass the parcel' with a difference. Nobody wanted to be holding a prize when the music stopped playing. It was far too early for that.
6,737 players started this thing.
251 will turn up with their tuna paste sandwiches on Day 5.
Here is a rundown of the Day 4 action blow by blow.
After the Big One for ONE DROP announced it would be banning professional poker players from competing in the 2016 event, the 2015 WSOP Player of the Year, Mike Gorodinsky, tweeted 'Can't wait for the inevitable uproar about who does/doesn't qualify as a pro poker player.'
I wonder if he was referring to people like Paul Newey?
Newey is a self-confessed amateur poker player, but he loves the game so much, he does tend to appear in a lot of events. Newey starred in the 2012 & 2014 ONE DROP events, cashing in the latter in seventh place. Is he a pro? Is he an amateur?
If Newey does compete in October, he won't be doing it with an additional $8m in his wallet. Aditya Sushant made sure of that when his AQ out flipped Newey's pocket jacks in the opening level of the day. Sushant would survive, going through to Day 5 in 201st place.
David Benefield knows how to get to a WSOP Main Event Final Table. The Raptor finished eighth in 2013, but Paul Volpe pulled all of his teeth out when the pair got it in on [9c] [6s] [4s]. Volpe was holding pocket kings and Benefield held [Js] [6d] for the middle pin. The kings held. Benefield was out. Volpe ended the day in the 202nd place with 640k.
CalvinAyre.com's recent guest Maria Ho loves this competition. Her previous finishes include 38th, 322nd, and 77th, and she ended the level as the only player to count up over 2 million chips before heading to a well-deserved break.
Maria Ho wasn't the only female poker player enjoying herself. Melanie Weisner took the chip lead off Ho in Level 18 after clashing with Jeff Loiacono.
Loiacono opened to 24k, and Weisner three-bet from the small blind to 86k; Loiacono called. The flop was [8h] [8c] [8s]; Weisner led for 96k, and Loiacono called. The [2s] arrived on the fourth street. Weisner bet 218k; Loiacono moved all-in for 600k; Weisner called before showing aces; Loiacono tabled queens for the smaller full house, and left the tournament.
One female who was not doing so well was Liv Boeree. Despite doubling up numerous times in the opening level, she couldn't maintain that flow in this one. Boeree's luck finally ran out against William Foxen 6699.
Corcione lost a bunch of those chips in a three-way all-in that saw Joldis Cosmin triple up, and Dimitar Danchev hit the rail. Cosmin was holding AK up against the KK of Corcione, and JJ of Danchev. An ace landed on the flop to give Cosmin all of the chips. He would end the day in the 137th place with a million; Corcione would push on to finish 13th locking up 2.8m.
Jamie Kerstetter's run ended in 325th place when she lost a flip 88<AK; Jason Somerville finished in 320th place after running A5 into the 99 of Fadi Hamad; and James Obst took the chip lead into Level 21 with Brandon Adams and Tom Middleton not that far behind. Lee Markholt, Ana Marquez, and Ray Dekharghani also saw their Main Event hopes go up in smoke at that level. What a story it would be if Johnny Chan could make the November Nine. The last player to win back-to-back WSOP Main Events, in 1987 & 88, doubled up 77>88 after rivering a flush and finished the day with just under a million chips, good for a 158th place finish.
From a legend to a son of a legend and Todd Brunson also doubled up during that level. Brandon Adams was the provider of chips when he lost a flip to Brunson Jr, who would finish in 213th place with 548k.
And then we saw the Day 2 chip leader Valentin Vornicu knock James Obst off his perch. Three players saw a flop of [8s] [7d] [6d]. Shaun Deeb led from the small blind for 36k, Obst called from the big blind, and Vornicu also called from the cutoff. The turn was the [8d]; Deeb led for the second time, this time for 102k, Obst called, Vornicu raised to 385k; Deeb folded, and Obst called. The river was the [2h]; Obst checked, Vornicu bet 925k. Obst tanked for over five minutes before making the call. Vornicu showed [8h] [7h] for the full house and Obst mucked.
And you don't want to give Daniel Colman chips. The 2014 Big One for ONE DROP winner be hiding in the shadows thanks to the excellent form of Fedor Holz, but let's not forget the machine that Colman is. The man who won over $22m in 2014 finished the day second in chips courtesy of a double up through Adams AA>QQ. Adams recovered to finish the day in the 136th place with over a million in chips.
Another player you don't want to give chips to is the former Global Poker Index (GPI) World Number One, Steve O'Dwyer. Carlton Tartar didn't. He eliminated the dangerous O'Dwyer 88>K8 all-in pre.
And Day 5 will only see two former Main Event winners taking a seat after Ryan Riess fell in the final level. He lost the majority of his chips flipping with Mark Mitzel AK
4,026,000 in the bag. Might be chip leader pic.twitter.com/8PzmpOV0YH
— Bryan Piccioli (@theczar19) July 16, 2016
Yes, you are Bryan.
Top 10 Chip Counts
1. Bryan Piccioli – 4,026,000
2. Daniel Colman – 3,711,000
3. Thomas Miller – 3,684,000
4. Pierre Merlin – 3,396,000
5. Farhad Jamasi – 3,380,000
6. Goran Mandic – 3,216,000
7. Adi Abugazal – 3,180,000
8. Daniel Zack – 3,085,000
9. Melanie Weisner – 3,078,000
10. Tom Middleton – 3,205,000
The talented James Obst has (3,003,000), Day 2 Chip Leader Valentin Vornicu has 2,911,000, and the Day 3 chip leader Kenny Hallaert finished with 1,684,000.
A special mention should go to Roland Israelashvili. His cash in 254th place was his 13th of the series, and that means he ties with Ismael Bojang as the person with the most single season cashes in WSOP history.
Comments