Andrew Lichtenberger continues his remarkable transformation in all aspects of his life after winning his first World Series of Poker bracelet in Event #52: $3,000 No-Limit Hold'em.
Andrew Lichtenberger didn't always look like Gandalf. Not that long ago he looked like your average online grinder wearing more patches than a Formula 1 driver with the baseball cap to boot.
He was one of the most feared players on the circuit, particularly online, where the name luckychewy became one of the most famous pseudonyms in poker. And yet behind that innocent face lived a world of pain. Lichtenberger couldn't sleep; his asthma made it difficult to breathe, and a processed food diet created terrible digestion and gut issues.
Robynne Chutkan, author of the Microbiome Solution: A Radical New Way to Heal Your Body had this to say about gut health and its partnership with the brain.
"Our microbes are intimately involved in every aspect of our health-from ensuring our digestive well-being to playing a role in our brain chemistry and mental health, affecting our moods, our emotions, and our personalities."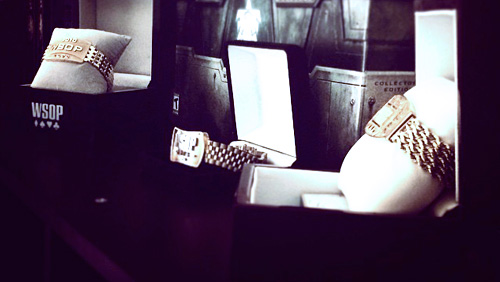 After Lichtenberger had seen a long translucent worm come out of his gut during a colonic irrigation, it was time to shift gears.
And so, in 2013, when Ryan D'Angelo and Ronit Chamani invited him on a road trip to visit the Redwood Forest and the Living Light Culinary Arts Institute, where Chamani was heading to train as a raw food chef, off he went.
And then everything changed.
"Healing the body is a life long process," Lichtenberger once told me, and that's what he decided to do when he got back to Vegas.
He canned his processed food diet and entered into a raw vegan phase. He deepened his spiritual practice and spent more time meditating and practising yoga. He started to understand that there was a spiritual aspect to life. The more he practised, the clearer it became. The less junk he ate, the clearer it became. His sleep problems vanished. His gut issues went away. His mind cleared. He became focused. He grew his beard.
And now, he looks like Gandalf.
Later that year, he finished third in a $5,000 No-Limit Hold'em Six-Max event for $242,827, came runner-up in a $50,000 Super High Roller at The Aria for $422,968, and then won the $100,000 WPT Alpha8 in his hometown for $1,770,692.
Then he wrote The Yoga of Poker.
Then he went to Washington to join the Poker Players Alliance (PPA) in their fight to legalise online poker in the States.
He also made the final table of the 2015 World Series of Poker Europe (WSOPE) Main Event finishing fourth for €225,000.
And then on Thursday 30 June he entered the $3,000 No-Limit Hold'em event with 1,124 other souls and won his first gold bracelet after defeating Craig Blight in heads-up action. It's at this moment that I am expected to write something about how incredulous that someone of Lichtenberger's ilk had never won a bracelet and how he had ticked another item off the bucket list.
Lichtenberger doesn't have those sorts of dreams. He doesn't think about bracelets and titles. His philosophy is to revel in each moment whether that's cleaning the dishes, hiking a trail, or playing a hand of poker against some of the greatest players in the world. Zen, chill, spirit, call it what you want, Lichtenberger puts his faith in the moment.
And if it works for him, why couldn't it work for you?
Final Table Results
1. Andrw Lichtenberger – $569,158
2. Craig Blight – $351,721
3. Chris Johnson – $249,336
4. Mac Sohrabi – $179,015
5. Linglin Zeng – $130,191
6. Erhan Iscan – $95,925
7. Thomas Miller – $71,617
8. Roger Teska – $54,190
9. Daniel Wagner – $41,563
Nick Yunis finished in 14th place; Seth Berger finished in 17th place, and James Akenhead had a deep run finishing in 18th place.