Macau – May 2016 – Global Gaming Expo (G2E) Asia 2016, co-organized by the American Gaming Association and Reed Exhibitions, saw record-breaking attendance and delivered popular networking and educational programs in its 10th year.
Attendance Continues to Grow
This year's G2E Asia was another record-breaking year. The show welcomed a total of 10,984 visitors from 83 countries and regions — up 11 percent over last year. Among the attendees, were more than 950 serious buyers and decision makers with purchasing power. This incredible representation of VIPs is a 43 percent increase from 2015.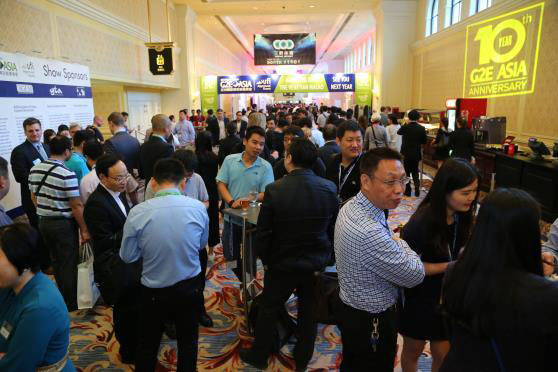 The G2E Asia 2016 featured a gathering of dignitaries from local government and business organizations as well as the international gaming industry.
Value-Added Programs Fed On-Site Buzz & Market Needs
The inaugural edition of the Asia Gaming Awards Ceremony was produced by Asia Gaming Brief and in association with G2E Asia and The Innovation Group. Eleven awards were presented at the ceremony to the gaming operators, suppliers and industry leaders with outstanding contribution to Asian gaming industry in their respective fields.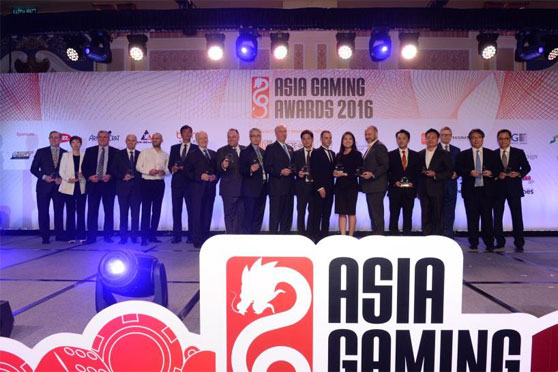 See who came out on top at the website here
The highlights of the last day of G2E Asia conference included keynote speakers Aaron Fischer, head of Consumer & Gaming Research at brokerage and investment group CLSA, with his comprehensive and up-to-date assessment of the Asian and international gaming markets, and Mr. Paulo Martins Chan, director of The Gaming Inspection and Coordination Bureau Macao SAR, who changed focus to assessing opportunities within the markets.
View the programme for more conference details.
Nearly 30 gaming regulatory professionals attended the first-ever Gaming Regulators Networking Luncheon on May 18 to exchange ideas, share updates and discuss opportunities to work together.
Josephine Lee, Executive Vice President of Reed Exhibitions Greater China, said: "The 10th edition of G2E Asia has achieved new milestone and set new records in many aspects including the no. of visitors, delegates and VIP buyers, which truly reflects G2E Asia as the industry event for forward-looking casino operators and suppliers in Asia. We will continue to innovate with initiatives to enhance the attendees' experience by engaging and working closely with the industry, government and industry associations."
2017 Dates Announced
G2E Asia will be returning next year from May 16-18, 2017 at The Venetian Macao.
For more information about G2E Asia, please visit www.g2easia.com.
About G2E Asia
G2E Asia is the international gaming trade show and conference for the Asian gaming industry. Organized by the American Gaming Association (AGA) and Reed Exhibition, G2E Asia made its debut in 2007, defining itself as the preeminent show for the Asian gaming-entertainment industry.
About the American Gaming Association
The American Gaming Association (AGA) is the premier national trade group representing the $240 billion U.S. casino industry, which supports 1.7 million jobs in 40 states. AGA members include commercial and tribal casino operators, suppliers and other entities affiliated with the gaming industry. It is the mission of the AGA to be the single most effective champion of the industry, relentlessly protecting against harmful and often misinformed public policies, and paving a path for growth, innovation and reinvestment.
About Reed Exhibitions
Reed Exhibitions is the world's leading events' organizer, with over 500 events in 43 countries. In 2014 Reed brought together over seven million event participants from around the world generating billions of dollars in business. Today Reed events are held throughout the Americas, Europe, the Middle East, Asia Pacific and Africa and organized by 41 fully staffed offices. Reed Exhibitions serves 43 industry sectors with trade and consumer events. It is part of the RELX Group plc, a world-leading provider of information solutions for professional customers across industries.