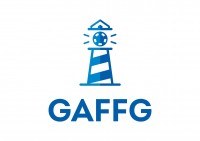 Gaffg is proud to announce the relaunch of the website which features a new design, better features, an improved user experience and more focus on gambling webmasters. The relaunch of the Gaffg.com website is the first of many changes and improvements being made.
"The team at Gaffg has been working hard on the new version of the website to make it better for webmasters and as a resource for the igaming industry. Under the hood there are newer technologies used to run the site which were chosen for speed. It all starts with the new design and we have a lot of plans for new feature launches this year that we look forward to sharing." – John Wright
Focus on UX Design

The entire sites has been redesigned from the homepage to the affiliate program listings to the affiliate program reviews and was made by HorseshoeAgency.com. At the heart of the design was a focus on User Experience Design which starts with detailed wireframes to reconstruct the site.
Mobile with responsive design
Now you can find recommended affiliate programs on your mobile phone along with webmaster guides and read the latest in igaming news. The new design was made with mobile users in mind whether you wanted to scan through affiliate program reviews or get the latest igaming news that matters to affiliates.
Made with Meteor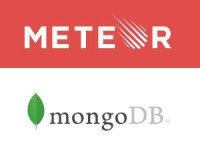 Gaffg isn't your ordinary website as it is made with Meteor and MongoDB, both of which are relatively newer technologies used for making websites and apps. The reason for the change was both for making the website load as fast as possible and simply to embrace newer technology as we believe this is where the future of websites are heading.
No more financial affiliate programs
Gaffg has made the decision to focus on what it does best which is the online gambling industry and has removed the forex and binary options affiliate program directories and reviews. That decision is also derived from the bad reputation of the binary options industry and Gaffg feels it's best to not list or recommend any of these programs. Bye Felisha!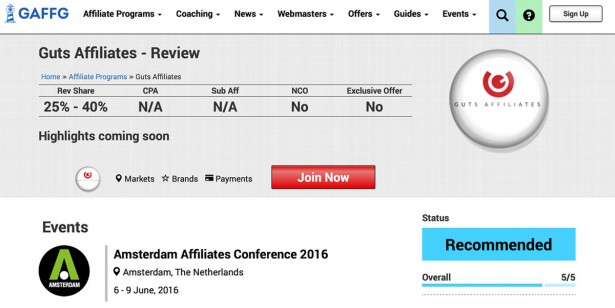 Detailed Affiliate Program Reviews
Gaffg has added more details in our reviews to make it easier for gambling webmasters to learn about any affiliate program. Our goal is to have every gambling affiliate program covered with the most detail possible.
About Gaffg
Gaffg.com has first launched as Gaming Affiliates Guide back in 2010 and the main features of the website are affiliate program reviews, igaming news and the standout feature of affiliate coaching. Gaffg has recently celebrated 5 years of Gaffg Awards recognizing the trusted affiliate programs and affiliate managers in the business. That also includes 5 years of the Charity Recognition Award saluting those that donate time, money or resources to a charity of their choice.