A former executive of Mohegan Sun Pocono and a gambler who were believed to have helped a scheme to defraud the casino were indicted Tuesday, the U.S. Attorney's Office announced.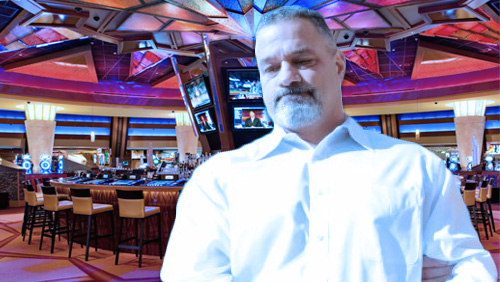 Robert Joseph Pellegrini, former VP of player development for the Mohegan Sun Casino at Pocono Downs, and his alleged associate, Mark Heltzel, were hit with a 21-count indictment, including charges of conspiracy to commit money laundering, access device fraud and aggravated identity theft.
Authorities said Pellegrini, Heltzel and a third accomplice were engaged in a scheme that involves the use of stolen names in PINs that were tied to players' loyalty club cards.
The indictment filed Tuesday did not name the third accomplice, who Citizens Voice identified as cocktail waitress Rochelle Poszelusnyi.
Police said the scam involved Poszeluznyj collecting player reward ID and PIN numbers from customers when she took their drink orders. The woman would pass on these numbers to Pellegrini, who would use them to make bogus reward cards, which were loaded up with free slot play credits.
The cards were then passed to Heltzel, who'd use them to gamble, while winnings were split among the three conspirators. The indictment alleges that the scheme began in May 2014 and continued to April 2015, allegedly netting the defendants winnings in the approximate amount of $422,147.
Poszeluznyi is facing 175 mostly felony charges in state court.
The scam was rumbled when Poszeluznyi's flame, casino dealer Matthew Crane, tipped off authorities in April 2015. The tipoff led casino investigators to check surveillance footage of Heltzel's activities, which showed him using multiple player reward cards, none of which were in his name, on three different occasions over a single week. Internal reviews also revealed instances in which slot play credits were loaded on up to six reward cards in quick succession, and these cards were used shortly thereafter at a single slot machine.
Poszeluznyj reportedly admitted that she'd obtained more than 50 cards at the request of Pellegrini and Heltzel. Mohegan Sun Pocono officials confirmed that both Poszeluznyj and Pellegrini were no longer working at the casino.
Pellegrini and Heltzel face maximum penalties of 20 years in prison and a $500,000 fine. The U.S. Attorney's Office is also seeking forfeiture of the proceeds from their scheme, prosecutors said.
Poszeluznyj waived her right to the hearing, allowing identity theft charges to move forward to trial. She remains free on unsecured bail pending trial, with a formal arraignment scheduled in July.