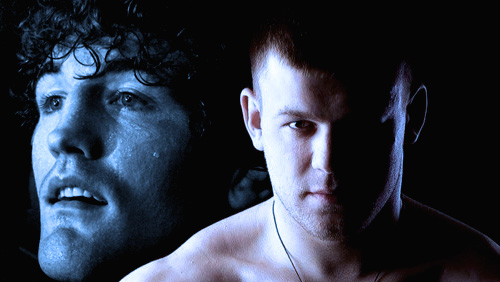 It's going to be the Cold War all over again when Russian Nikolay Aleksakhin meets American Ben Askren in ONE: GLOBAL RIVALS, set to rock Manila on Friday, April 15 at the Mall of Asia Arena.
Askren and Aleksakhin have never faced each other but there is no love lost between the two. Aleksakhin has described his opponent as a one-dimensional fighter in the MMA cage.
Askren is a wrestling champion and Olympian who represented the United States in Beijng in 2008, and has been undefeated in 14 bouts ever since he transitioned to MMA.
Still, the Russian says wrestling is Askren's "one and only strength". "He is a boring fighter to watch, with a very weak striking technique. I would like to play on that. I am a showman, I like exciting fighters and want to win beautifully," added Aleksakhin.
Askren, does not think highly of Aleksakhin either. "You can look in my eyes, I'm honestly 100% not concerned about anything Nikolay [Aleksakhin] brings to the table. He's not an elite striker. I face strikers who are twice as good as him on a daily basis at practice," said Askren. "He is not as good of a wrestler as me. Hell, I'll let him take me down! He can take me down all he wants because once we get on the ground he's in my world. I can't wait to get to Manila and kick some butt! I owe it to the fans and I will make sure I give them the best fight of the night!"
Aleksakhin is not backing down at all. "To win against Ben Askren means to move a level up and to demonstrate it to the whole world. It is the most important fight in my career, so far," said the Russian.
Aleksakhin trained with Fedor Emelianenko, Russian heavyweight mixed martial artist, combat sambo practitioner, and judoka nicknamed "the Last Emperor", who was widely considered to be the greatest heavyweight mixed martial artist of all time.
"It was an honour to train with Emelianenko. He is a role model for me. I understood how much work coaches invested into him and I wanted to get that knowledge," said Aleksakhin. "I used to watch his fights when I was a child and wanted to be like him. He has many qualities of a real man, not just a fighter."
Askren and Aleksakhin will have the chance to put their money where their mouth is on Friday, April 15 when they go head to head in a five-round welterweight contest at ONE: GLOBAL RIVALS. This takes place at 7pm at the state-of-the-art Mall of Asia Arena in Pasay City, Philippines, with the ONE Welterweight World Championship at stake.