This is a guest contribution by James McMath is content editor at GambleGeek.com, an affiliate website he co-founded in May last year. If you would like to submit a contribution please contact Bill Beatty for submission details. Thank you. 
I don't mind admitting that about a week before we started work on GambleGeek, I knew nothing about affiliate sites.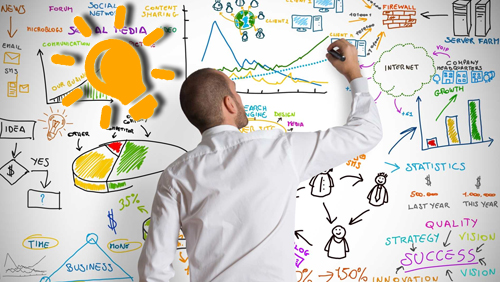 My friend for 15 years, Michael Stevens, who is a professional poker player based in Malta, introduced me to the idea. He had already developed a working relationship with a highly talented developer, Kristjan Farrugia, formerly of Amaya, and we met for a few chats and it went from there.
As a model, an affiliate site is pretty straightforward – you're rewarded by brands for sending customers their way with either a one-off fee or a share of the revenue generated. Or sometimes both.
What became apparent very quickly is how competitive and crowded the marketplace is, probably because, at first glance, it seems so easy. Easy it is not.
We're closing in on our first year since launch and there is no sign of a profit – let alone achieving long-term aim, which is making enough so that we can pay ourselves a wage.
Still, though, the experience has been rewarding in many other ways. I have learnt so much about the gaming and betting industry, which, it is clear, has a bright future. My background is in journalism, a sector whose future is uncertain at best.
The key to success, like with almost any website, is attracting traffic and engaging an audience.
The marketplace is very crowded and there are thousands of affiliate sites out there. We hoped the different backgrounds and experience of the three members of our team would help us stand out.
Initially, our focus was on three verticals: Sports, casino and poker but, as we've grown, we've moved into other sectors, particularly daily fantasy sports, eSports and lottery. We've found there is a definite thirst for information and updates in all three of these areas.
Something we've learnt along the way is not to spread ourselves too thinly. We made the mistake of trying to achieve too much across to broad a spectrum and that wasn't sustainable for the three of us.
For example, without a dedicated poker writer, our ambition to offer regular strategy articles has had to be placed on the back burner. We also aimed to compile reviews of casino sites but, likewise, that is something that has had to wait.
Instead, we focused on what we knew we could write about regularly and confidently – namely sports betting and fantasy football.
As well those, we've aimed to produce regular fun stuff to get people talking about and – crucially – sharing our stuff on Twitter and Facebook. As a content-orientated person, this has been the most enjoyable part for me.
Enjoyment is an operative word, particularly at the moment. Because GambleGeek is not yet putting food on the table, it is a labour of love. If it weren't enjoyable, then motivation would dwindle pretty quickly.
The other part of the role, again with similarities to my journalism background, has been making contacts and building relationships.
I've enjoyed meeting, negotiating with and discussing plans with the affiliate managers with all the different brands.
Another thing new affiliate platforms have to learn is how to say no. If you're making any kind of waves, then you'll no doubt be contacted by affiliate managers or marketing executives hoping you will push their brand.
I would suggest that unless you can do a good job for them and drive customers their way, then it's best to politely decline and focus on a smaller number of brands that you can give your full attention to.
When it comes to being noticed, search engine optimization, is crucial. Without a hefty budget to invest in this area, we've had to be creative and use our contacts to help.
We've called in favours from former colleagues and done plenty of extra work for free in the hope that it will get us a retweet or a link from one of the bigger sites out there. It all helps.
Lessons learnt in the first 10 months running an affiliate site
Be prepared to make sacrifices: Unless you're lucky enough to have a big bankroll, you will need to make sacrifices. Mostly, this will be your free time but, if you want to get your brand noticed, you will probably need to spend money, too.
Secure your site: I couldn't believe the amount of attacks we had on GambleGeek, even in the first few days. It caused the site to go down a few times until we figured out a way to protect ourselves.
Be consistent: Try to figure out quickly what works for your audience and what you can commit to in terms of workload and then stick to it. Visitors will come back if they expect to find something.
Don't expect too much from others: If you can get some help, perhaps a guest contributor, then do it but remember people have lives and giving up their time for free is not a massively attractive proposition.
Be nice to people: A big part of being an affiliate is maintaining relationships with gambling companies. Some of these brands are huge, so bear in mind you need them more than they need you.
James McMath is content editor at GambleGeek.com, an affiliate website he co-founded in May last year. The team has spent the past 10 months building the site, establishing the brand and learning plenty of lessons along the way
Comments