FinTech services are creating problems for big banks with a revolutionary consumer-centric offering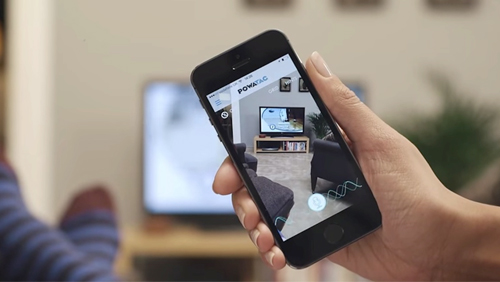 London, February 2016 – As banks embark on their reporting season, the traditional institutions are setting out how they have fared in a tough global environment. Credit Suisse are due to release year on year results on Thursday, which are expected to show that the restructuring undertaken by the Swiss bank has not yet fed into their share price. Last week's report from Deutsche Bank showed their first full year loss since the financial crisis of 2008, attributed by their CEO to on-going legacy issues.It is clear that traditional banks are feeling the pressure from the disruptive impact of FinTech innovators.
These pressures are highlighted particularly in the retail sector, with those banks with high exposure to customers experiencing profound disruption from FinTech competitors. A report by PwC highlights that 55 per cent of bank executives believe that non-traditional players pose a threat to traditional banks. The report identifies the development of a customer-centric business model as the highest priority for banks if they are to remain competitive over the next 5 years.
Technological innovators such as TransferWise, Nutmeg and Funding Circle are increasingly fragmenting the market by unbundling financial services to create an agile offering. They are disturbing the established order by leading with customer focused innovation. This characteristic is at the heart of the battle between the FinTech sector and traditional banks.
Dan Wagner, Founder and CEO Powa Technologies, comments: "FinTech companies have recognised the value of offering a completely new proposition to consumers. In contrast to their traditional competitors, many of them giant and overreaching, successful Fintech start-ups are specialising in just one or two aspects of financial services. They remain agile and responsive to customers, tailored specifically for the age of the 'digital native'.
"Over the past few years we've seen the rise of mobile banking, particular in the U.S. where it exceeded physical banking in 2015. There are predictions that 81 per cent of Americans will do their banking on their smartphone by 2020, with the popularity of the service not just limited to the States.
"In the case of mobile banking, the path to ubiquity has been paved by the availability of this service 'anytime, anywhere'. This is the message that users of FinTech products are sending loud and clear to banks: convenience has never been a higher priority for customers. Traditional banks will continue to struggle if they fail to meet consumer needs in this area."
About Powa Technologies
The Powa platform was built to provide a true omni-channel commerce environment for retailers and brands. The platform consists of three products – PowaWeb (eCommerce platform on the web), PowaPOS (innovative hardware and software for physical retail environments) and PowaTag (a 'commerce anywhere' transaction enabler).
All Powa sites are PCI Level 1 compliant and fully secure.
About PowaTag
The retail landscape has been transformed forever with the world launch of PowaTag, the revolutionary new retail enablement service from Powa Technologies. Over 1,200 worldwide brands
including Universal Music and Carrefour have also signed up for PowaTag in recent months. Here are some main benefits of the solution:
• PowaTag turns impulse into purchase, finally eliminating the wait that leads to incomplete transactions
• Offline environments and printed materials become online shopping environments – even if the shop is closed
• Print, poster and broadcast advertising become accountable sales vehicles, enabling advertisers to measure ROI in real terms
• Infomercials and other broadcast media are transformed with AudioTag, including events such as football games and concerts
• No add-ons required – it uses the eyes, ears and other sensors now shipped as standard on smartphones
• Enables existing payment solutions rather than replacing them
• Eliminates the need for the consumer to key in sensitive data every time they buy
• No credit card data stored on the device – all held in the cloud with PCI Level 1 Certification
• Transforms the in-store experiences through close proximity beacon intelligence, which can customise down to inches and by customer.
Contact:
For further insight, analysis or commentary please contact either Rani ([email protected]) at 020 3357 9746, or Luke ([email protected]) at 020 3357 9748. Email [email protected], call on 203 357 9740 or visit: www.powa.com
Comments