PokerStars representatives are being dragged over the hot coals on 2+2 after failing to provide an adequate solution to acts of data mining on Spin & Go games.
The next time you compete in a PokerStars Spin & Go tournament look at the top left corner. Underneath the 'previous hand information', you will see a little eye icon followed by a number. That's the number of viewers watching your game.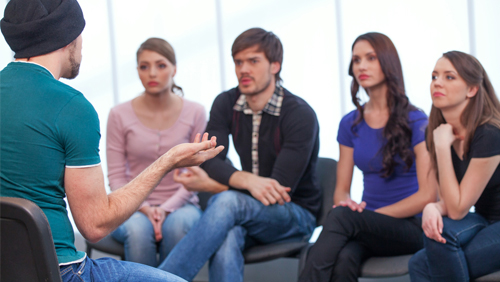 Now, why would anyone want to watch your game?
According to information ripped from a 2+2 thread entitled: People Watching Spin And Go. Answer Demanded From Management, one particular poster believes he or she has the answer and is demanding that PokerStars does something about it.
"EVERY PokerStars Spin and Go within 30 seconds has 2 viewers appear and stay for the duration of the match from .50-100$," writes 2+2 poster 1v1 before continuing elsewhere in the thread, "It is data mining 500%. PokerStars HAS acknowledged this indirectly with a boilerplate response regarding data mining as a whole."
In a blog post written on Nov 1, 2015, PokerStars Director of Corporate Communications, Eric Hollreiser, outlined vague plans to limit third party software interventions, talked about effecting changes in Oct 2015 with a further intention to continue this work throughout 2016.
1v1 wants to know what's taking so long, and why the situation has gotten progressively worse?
"I want to know WHY this has gone on for so long and is getting worse," writes 1v1, "I want an official statement by a manager that specifically states why there are viewers in the Spin and Go."
Cue tumbleweed sounds of vultures and the ringing of bells.
After several more heated rants, he got his response in the form of PokerStars Ring Game Manager Baard Dahl who confirmed PokerStars awareness that 'there are sites that collect data from all our games' and that PokerStars are 'taking steps to prevent them from doing so.'
But isn't this as easy as flicking a switch?
"This is not as easy as flipping a switch," writes Dahl before continuing to state that Stars had found a solution to the Zoom data mining problem and expect to 'roll out a solution for the Spin & Gos in Q1 of 2016.'
One poster in the same thread embedded a screenshot from a data mining site offering Spin & Go hands for sale, with a promise of 1.7m hands per day taken from a stock of over 25 million hands.
The key point needed expressing here is those 25 million hands accrued while PokerStars players were complaining to PokerStars in similar threads for close to a year. It might not be a switch, but whatever it is, please, can someone start pulling it?
Comments