5 November 2015, London, UK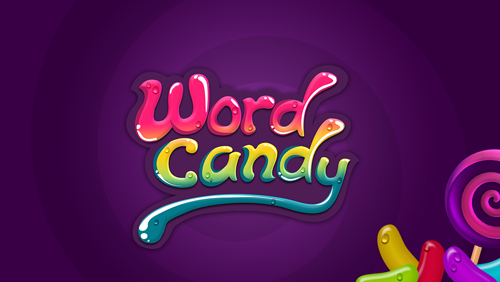 Players with a sweet tooth can tuck into some big-money prizes on Word Candy, the new £3 instant-win scratch card game from CORE Gaming that has launched on Sky Vegas.
By clicking on the 'Buy Card' button, a player can rip open a chocolate bar and select 18 squares from a total of 27, each containing a letter, to try to complete words on a crossword grid.
Just three completed words will win a cash prize, while a 12-word bonanza will bring home a tasty £60,000 jackpot. Players can also use an 'Auto Pick' button to make all of their random selections with one click.
Lucky players will be presented with a 'Golden Ticket' – offering a potential win of 10 times the value of the card – at the start of the game, while landing three cherries offers the chance of extra prizes through three spins on the bonus lollipop wheel. The game is available across desktop and mobile from a single HTML5 code base.
"With slick game play and big prizes on offer, we are sure that Word Candy will be a hit across desktop and mobile devices," said Justin Chamberlain, CEO of CORE Gaming.
"We are thrilled that the game has launched on Sky Vegas and our other HTML5 mobile titles – 'Sky Blackjack', 'Sky 3 Card Brag' and 'Scratch4', which offers a suite of four scratch cards – have also now been made available to users of the Sky Vegas desktop lobby."
CORE Gaming is a world leader in the development of HTML5 gambling content. It has created more than 150 games since launch in 2011 for the online gaming industry's leading operators and is leading the way in HTML5 technology, recently deploying a single code base strategy for both mobile and desktop. CORE Gaming is based in the UK and has a software licence through the UK Gambling Commission.
A Free Play version of Word Candy can be accessed click here 
Comments