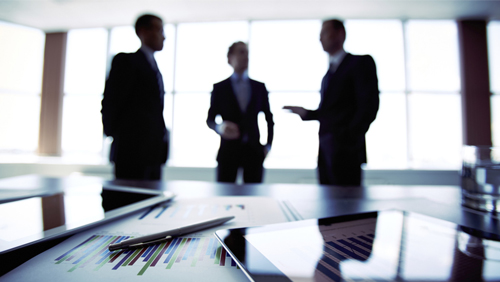 I don't know what's in the air, but 2015 has cultivated on a surge of innovation in the iGaming industry and the investment dollars from VCs, larger iGaming companies, accelerators, incubators and angels appear to be flowing.
In 2015, we heard from a number of start-ups thanks to Clarion's Pitch ICE, GiGse Launch Pad and EiG Launch Pad in partnership with GamCrowd and long time Launch Pad chair Melissa Blau. At this year's EiG Launch Pad the judges raved about the quality of all five finalists, saying it's the best they've seen in all the years the Launch Pad has been in existence.
Michael Caselli has also taken note of this surge in innovation and investment dollars.  On November 9th, 2015 Caselli has organized a new London-based event, iGamingEntrepreneurs.com, with the intent of connecting active investors with iGaming entrepreneurs and innovators.
Our very own Calvin Ayre has always loved innovation, investing in Gaming and FinTech companies in Europe and Asia, with a building interest in Bitcoin and the blockchain technology behind it.
CalvinAyre.com launched the iGaming Profiles series last year, articles and videos spotlighting innovative companies in iGaming and just recently launched the CalvinAyre.com Venture Capital Project, another way to connect start-ups with investment.
While I was attending EiG last week, I spent some time with Crispin Nieboer, William Hill's Director of Corporate Development and Innovation and he mentioned the "WHLabs" accelerator program, a first of its kind for our industry.  In partnership with L Marks, five start-ups were chosen to participate in the WHLabs Accelerator with the promise of investment dollars, guidance and exposure.  In return, William Hill gets a good look at the disruptive innovation out there, feeding ideas into their own product line.
Asylum Labs: A prospering iGaming start-up
Asylum Labs, a game developer offering "social 2.0" features, was chosen as one of the five companies to participate in the WHLabs Accelerator.  I interviewed the founder of Asylum Labs, Jason Kaehler, twice in 2014, once for the CalvinAyre.com iGaming Profile Series and again at EiG 2014.  >A lot has happened since Kaehler and I spoke last, an example of how a great idea can explode with the proper mind-set, guidance and, of course, money.
"This has been an amazing year for us. Our flagship product Wild Party Bingo has been live for 1 year and its going great", Kaehler shared.  "We have around 350,000 users with a near-zero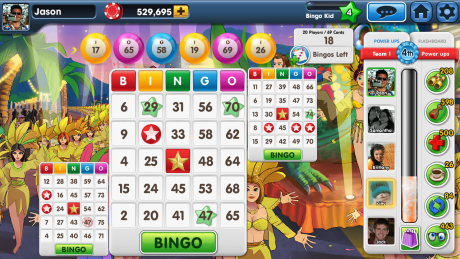 marketing spend.  Players love the game as we have a significant 'hardcore' fan-base that plays every day, some for 8+ hours.  Our month-over-month revenues are growing by ~20% and (thanks to our heavy reliance on our analytics) we continue improve the product on a variety of fronts".
The software powering Wild Party Bingo is truly outstanding, but the social features are what separates Kaehler's offering from the rest.
"One of the things that makes Asylum Labs unique is our vision that all games can be more social.  We have been working on a server-side platform called ArcLight that provides a range of functionality we call 'social 2.0' which is really a Big Idea that virtually all games can benefit from this technology", he said.
He continued, "Fundamentally, everything is more fun with friends, right?  Think of all your greatest memories and experiences; they likely involved loved ones, friends or family.  We are a social species, with a deep need to reach out and connect with others.  For games in particular we see the opportunity to leverage this innate desire to improve our products in a number of ways but perhaps acquisition and retention are the most critical".
EiG Launch Pad experience
With a unique product and desire to put his company out there, Kaehler was accepted as one of the EiG Launch Pad finalists in 2014, providing him with a host of opportunities within the iGaming space.
"The Launch Pad was excellent for us", he said.  "As a US company it is difficult for us to be visible to European iGaming companies and EIG is great for this because the size allows for real face-time with key industry players.  Shortly after the show, we spoke with a variety of investors and potential business partners and received valuable insight into our growth strategy, positive reinforcement of our core vision and critical input on our pitch materials.  Melissa Blau in particular was extremely helpful and she continues to provide value as a member of our advisory panel".
WHLabs Accelerator experience
The advice provided during and after EiG helped Asylum Labs set themselves up for success in 2015.  Kaehler is now immersed in the WHLabs accelerator, another opportunity for him to take his company to the next level.
"This accelerator is a fantastic opportunity for us to work with one of the best names in the business.  By coming over to London to work on-site, we have the chance to work closely with a number of people inside WH who could help us achieve our goals.  We've only been here a few weeks, but so far it's going great", he said.  "Our mentor, James Curwen is fantastically knowledgeable about online gaming and responsible for a lot of the strongest WH content.  We're talking user acquisition with the marketing department, game design with the development team, business strategy with the biz dev folks etc, so it's really a 360 opportunity.  Meeting and talking to the other teams has been enlightening as well".
Advice for young start-ups
1. A startup is a marathon, not a sprint. Everything takes longer and costs more than you think. Take your projected runway, then double it. Then add another 30%.
2. Product is king. Focus on making something people will love. You read a lot about "pain points" or "what problem are you trying to solve" but in the entertainment field that's not always a good framework. For B2C, how does your product fit into the current landscape? How are you similar enough to existing offerings that people will recognize what you're doing and how are you DIFFERENT enough to matter (ie. Add unique value)?
3. Relationships. It's a cliché, but 'who you know' is critical. If you are not a 'people person' find a co-founder who is. In a hyper-connected world, and an industry that has relatively few shot-callers, cultivating relationships can make or break your company. The company needs a face and developing connections is almost a full-time job.
4. Business intelligence. You may think your too small or its 'too early' to worry about this stuff but building a culture that embraces testing & data-driven decision making early will pay dividends at every stage of the company's lifecycle. For example, in the beginning during pre-launch we used SurveyMonkey to ask a couple hundred people what they thought of the game, what pain-points they had and what general feedback they could give. That effort was invaluable and although it generated 3 months of product refinement before we launched, it meant we could go live with much more confidence than we would have otherwise. Since then we have integrated an enterprise level Analytics package (Apmetrix) and instrumented virtually every aspect of our users' behavior. It's never too early to start", advised Kaehler.