The Department of Culture, Media and Sport has given the UK's Gambling Commission permission to advise the government on the way forward with a revised policy for UK lotteries, and online scratchcard players issued with an illegal lottery warning.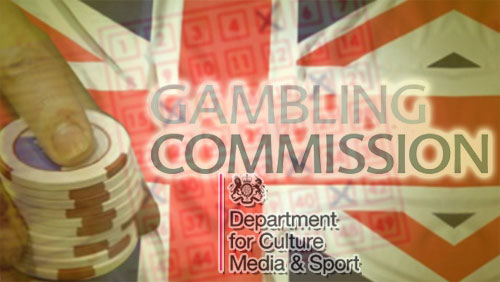 The UK lottery system is about to have a make over.
eGaming Review (EGR), and Gaming Intelligence, have both reported that the UK's Department for Culture, Media and Sport (DCMS) has directed the UK's Gambling Commission to advise the government on the necessary changes needed to instill boundaries between the wide variety of lottery products that have emerged since the increase in interest of online gambling products.
The news comes after the DCMS issued a March 2015 report based on the findings of a 12-week consultation period where Camelot and the DCMS Committee piqued eyebrows over the blurred lines between UK lottery products. Camelot has operated the UK National Lottery since 1994.
In that March report Camelot and the Committee suggested three proposals to help create a surer distinction between social lottery products – such as the National Lottery – and other betting products offering wider variety of betting options on lotteries.
The three proposals were: a ban on betting on the National Lottery for all UK licensed lotteries; the requirement for lottery licenses to offer lottery-based products, and the removal of terms such as "lotto" and "lottery" from their marketing campaigns.
In July, the Gambling Commission sent more warning shots across the bows. Obviously unhappy with the rate of change since the report findings were released, the Commission advised license holders that they had to do more to improve awareness of product types, with punters confused as to whether they were participating in a lottery or some other form of gambling. And here was me thinking that a lottery was gambling.
It seems the warnings went unheard hence the push for the Commission to start dialogue with the government on enforced changes to the UK lottery system.
Online Scratchcard Lottery Warning
The UK Gambling Commission has also warned online scratchcard players that they could face jail time by inadvertently promoting an illegal lottery.
Writing on the Gambling Commission website, Nick Tofiluk, Commission Director of Regulation stated: "The law is quite clear on this matter – you cannot promote a lottery for private or commercial gain. We would advise anyone thinking about taking part in any scheme that involves purchasing, or encouraging others to purchase, online scratchcards to think very carefully before promoting illegal lotteries to others."
The warning comes after it emerged that some gambling outfits are asking customers to pay a monthly fee for online scratchcards, and also encouraging a mini affiliate scheme where they will receive more scratchcards for driving traffic to their sites.
The punishment for helping promote an illegal lottery is 51 weeks in jail and/or a hefty fine.