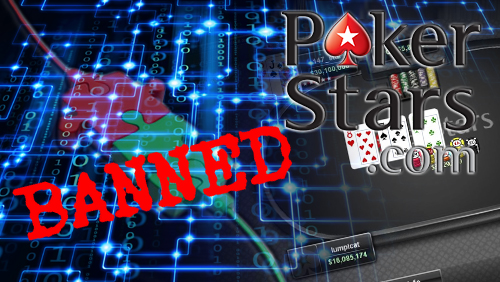 PokerStars will reconsider its rules on third-party assistance software, following complaints from customers about a third party program.
The program was built by London-based player "skier_5", which offers users game theory optimal decisions, while allowing the player to remain in control.
As the program is not classed as a 'bot', PokerStars has so far deemed skier_5 as acceptable for use by players but some customers have alleged that the program can help transform good players into world-class players. The software was also judged by the general poker community to have crossed lines regarding automated play.
PokerStars' terms and conditions outline the various types of software that can be used by players.
While it "prohibit[s] external player assistance programs," that "give an unfair advantage to the player," this advantage is defined as "any instance in which a User accesses or compiles information on other players beyond that which the User has personally observed through the User's own game play."
As a response to the complaints, PokerStars' Poker Room Manager Steve Day has admitted that the operator is "strongly considering" changing its current policies in order to keep gameplay fair for all customers.
"As evidenced by recent forum discussion, the topic of third-party software in online poker is a highly complex and contentious issue," said Day. "A developer recently shared new software with us for evaluation and we informed him that the software was allowable. The decision was based around the premise that static reference material that does not change depending on action in the hand, or any other variable, is permitted. This rule was initially designed some years ago so that Nash charts and other similar documents would be permitted to be referenced while playing.
"The software we reviewed allows quick and precise reference to a very large number of static charts that cover most or all pre-flop situations. While within our current rules, this software goes beyond the level of assistance we want to see software providing players in our online poker room, "Day added.
Day also suggested the operator's terms and conditions would likely be changed in order to ban "any tool or reference material that offers commentary or advice that goes beyond a basic level, such as stack-size-based starting hand tables, decision trees or heads-up displays that dynamically change based on player action or card values."
Day listed a number of programs that would be judged as restricted such as:
SessionLord's Preflop Chart
Holy Grail of Poker
Poker Academy
HEM2's LeakBuster
FlopZilla
Odds Oracle
PokerStove
NoteCaddy
"This is by no means a complete list, but a starting point to demonstrate what consequences the proposed changes would be," Day said.
Day also said that that the implementation of the new rule would not be made at least 10 days to allow the poker community to voiced their opinions on the new proposal.