A jury has found two young men guilty of murdering professional gambler Mehmet Hassan, whilst the woman used as bait in the honeytrap scheme receives a manslaughter verdict.
The people responsible for the senseless death of gambler and poker player, Mehmet Hassan, have received their verdicts by jury. Kyrron Jackson, 28, and Nicholas Chandler, 29, were both found guilty of murder. Leonie Granger, 25, was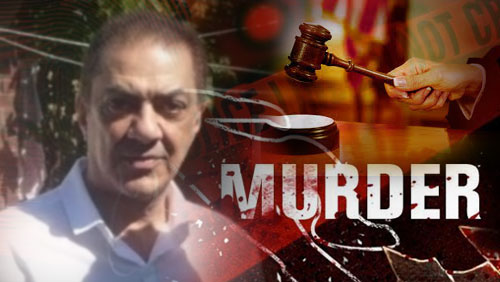 found guilty of manslaughter.
Prosecutor Crispin Aylett QC told the jury how the trio carefully orchestrated the 'honeytrap,' and that Mr. Hassan 'enjoyed the company of women' and that made him particularly 'vulnerable towards the unscrupulous.'
Granger befriended Hassan weeks prior to the murder where she used the name 'Rachel' during their interactions. The jury heard how Hassan had taken Granger to the classy restaurant Nobu, and had given her £1,000 to gamble with, on the night of his murder. Granger went to Hassan's flat, before making an excuse to leave. She left the door open so her two companions could gain access. They tied Mr. Hassan up with parcel tape, and a necktie, before beating him to death. He died of neck and chest injuries.
The jury was shown CCTV footage of unsuccessful raids that Jackson and Chandler had previously made on the Palm Beach Casino, as well as footage of Granger leaving the casino with Hassan on the night of his murder. A key witness in the case was the taxi driver who drove Granger away from Hassan's flat. The driver said he heard Granger talking on the phone saying, "don't tell me the money's not there – I saw it."
The pair later created a video of themselves stuffing £50 notes down their pants whilst Hassan lay dying in a pool of blood. They managed to get away from the apartment with £3,000 in cash.
"His death was senseless, motivated by the greed of three people who exploited his generosity in the most callous manner imaginable." Said Detective Chief Inspector Andy Partridge.
Sentencing will being on April 28.