GECO Gaming is ready to clear the runway and get off to a flying start after receiving both AGCC CAT2 and UKGC licenses for it's new content delivery Platform.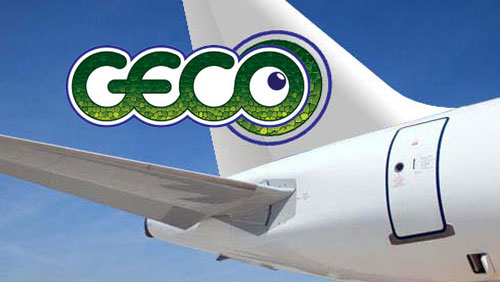 After many months of hard work GECO has been awarded it's certificate of airworthiness, with Games, Software, Hardware and Licenses all in place. "We have clear blue skies ahead of us," said GECO CEO Mark Paling, "we are welcoming on board both game Developers and Operators…..Initial connections are complete, with many more in progress and in the pipeline…..GECO really is going to substantially shrink the distance between Developers and Operators".
Seats for the inaugural flight have already been taken by innovative Developers, CORE gaming, The Games Company, BetDigital, and The Games Warehouse. "it's a very exciting time for us" Mark Paling went on to say, "We are also making GECO available to dozens more Operators by linking up with RGS aggregators, VirtueFusion, Openbet and NYX, while accessing multiple Bingo networks like Kitty Bingo and Lucky Pants Bingo through Daub Alderney".
Just like new carriers in the airline industry, new platforms are notoriously hard to get off the ground in online gaming because of the numerous barriers to entry ; regulation, localisation, rigorous testing and certification, their collective costs can mount up and ground a new platform before its even left the terminal, but it seems like GECO have really got the wind under their wings. "GECO are offering the industry exactly what it wants right now", Added Hans Winkelman of The Games Company, "They have really impressed us with their commitment, energy and technical know-how, we are definitely coming along for the ride".
GECO Gaming Ltd.Is an open content delivery platform offering an Alderney and UKGC certified RGS solution with proprietary game design studios in the UK and Australia. The GECO platform specialises in aggregating third party gaming content in Flash and HTML5.
Contact:
Mark Paling
[email protected]
Tel: +44 (0) 1483 769459
Mob: +44 (0) 7795 841986