Sports wagering software and services specialist Metric Gaming LLC has been granted a remote operating license by the UK Gambling Commission, allowing Metric to continue providing its innovative wagering software, products and services to the UK market.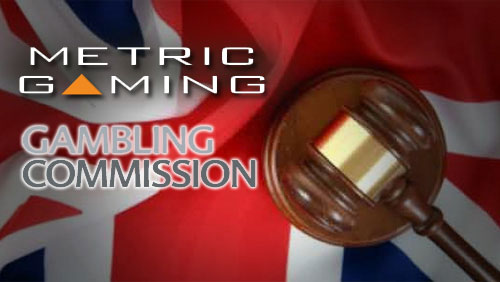 Metric's license application was filed in response to the UK's revised regulatory regime, requiring all gaming operators and software providers servicing the UK market to be licensed by the UK Gambling Commission.
"As a relatively young company, we are eager to demonstrate to the market our commitment to regulatory compliance," explained Douglas Mishkin, Metric's SVP, Legal Affairs. "Licensure by the UK Gambling Commission is an important step for us, and a testament to the integrity of our business and products."
Added Peter Bertilsson, Metric's CEO, "The UK is of course a critical market for Metric, so securing a UK license was key to the company's continued growth strategy. We take pride in meeting the Gambling Commission's high regulatory standards as we continue to provide the UK market with cutting edge innovation and sports wagering entertainment."
About Metric Gaming
Metric Gaming creates innovative, first-to-market mobile sports wagering software and provides unique sports handicapping expertise on behalf of licensed operators, technology providers and media companies interested in capitalizing on the massive and rapidly-expanding mobile wagering marketplace. The company was founded in 2011 by seasoned professional handicapper Martin de Knijff, who was seeking to leverage recent advances in mobile and media technology to revitalize an otherwise technologically stagnant sports wagering industry. Metric is headquartered in Las Vegas, Nevada, with subsidiaries located in the Isle of Man and Stockholm, Sweden.
For more information, please visit www.metricgaming.com.
For further press inquiries:
Jodie Thind
Lyceum Media
+44 (0) 7932 440 157