Lee Davy catches up on all the main headlines from a fun filled week including another PokerStars New Jersey entrance prediction from Ray Lesniak; WSOP.com & 888Poker to sharing prize pools; Steve O'Dwyer & Josh Kay winning in the Bahamas; Shane Warne leaving 888Poker; and a ton of stories from the team at PokerStars.
We'll start Stateside, and with the New Jersey Senator Ray Lesniak. The Gypsy Rosie Lee of American online poker has once again rubbed his crystal balls. This time he believes PokerStars will receive approval to start operating on American soil by the end of March. It's not the first time that Lesniak has drawn a date in the sand, and one believes it might not be the last. His under-estimation of the power of Sheldon Adelson's ageing muscles is cited as the cause of his previously failed predictions.
Two outfits that are doing business in New Jersey are WSOP.com and 888Poker.com. Starting Monday the pair will start sharing prize pools in a bid to try and inject some monetary enthusiasm into an online poker market that contains as much enthusiasm as an under 14's school disco.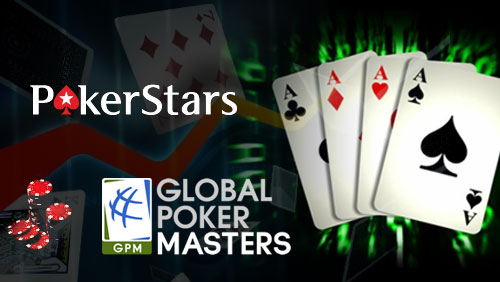 "Shared liquidity will help create a better player experience that we hope will attract a diversity of players and begin to bring poker to a broader audience once again." Said David Licht, CEO of the All American Poker Network (a joint venture between 888 Holdings and Avenue Capital).
The sites will share an estimated $130,000 in guaranteed tournaments each week.
Changes of Heart
Moving outside of the States and PokerStars shocked the poker community, last week, by reversing their attitude on two key areas of their business. The major reversal was their change of heart over their planned rake increases. You may remember that the poker community went a little crazy after Stars went public with their wholesale rake changes planned for Nov 3 and Jan 1 respectively – well they've changed their minds.
"We will not increase any rake in 2015 other than in jurisdictions where we have already or will experience increased gaming duty or VAT." Wrote Eric Hollreiser, Director of Corporate Communications, for PokerStars.
Hollreiser said the decision was made after 'additional analysis and consideration.' Translated into English – 'we pissed off most of our customers and lost a ton of money."
The other reversal of heart came in their axing of PokerStars Team Pros. We still haven't heard news of an in-house contract extension, but Stars did announce two new appointments to the team roster.
Japan's Kosei Ichinose and India's Aditya Agarwal would have been surprised as anyone when they got the call, showing that Stars are still intent on using the sponsored pro model in emerging markets.
One person who was not so fortunate was Shane Warne. The Australian cricket legend parted with with 888Poker after six years at the head of their Team Pro roster. Warne said he would still like to stay on the pro tour, and SportingBet seems likely to be his new patch.
Josh Kay and Steve O'Dwyer Banging the Bahamas
The 2015 live tournament circuit has kicked off in the Bahamas with Josh Kay and Steve O'Dwyer starting 2015 in fine fettle.
O'Dwyer picked up his second $1.8m victory in recent months after defeating Roger Sippl in the heads-up phase of the $100,000 PokerStars Caribbean Adventure (PCA) Super High Roller, and Kay picked up $367,928 after beating Martin Finger, in heads-up action, in the final phase of the inaugural Latin American Poker Tour (LAPT) Bahamas Main Event.
Cepheus Solves Poker
Kay and O'Dwyer are fine examples of the quality that man brings to the poker table, but according to a group of Canadian computer scientists that's nothing compared to what our machines can do.
A computer program called Cepheus has hit the headlines across the world this week after their programmers stated that they had solved Heads-Up Limit Poker. That's an absolute disaster for the four people who play the game in the world, and not the greatest news for the future of online poker, knowing that one-day you could be facing off against a machine.
However, two people didn't agree that Cepheus was unbeatable. Freelance poker writer Chris Hall told the Guardian that he beat the machine over 400 hands, and believed its lack of adaptability would be it's downfall, and David Sklansky told Bloomberg that it might beat him, but it wouldn't make more money than him.
Global Poker Masters – More Details Announced
The Global Poker Index (GPI) have been able to release more details regarding the impending Global Poker Masters (GPM), and it's whetted the poker appetite.
With 2014 out of the way they have been able to confirm that the eight competing nations will be the USA, UK, Germany, Canada, France, Italy, Russia and Ukraine.
Each nation will consist of five players: the Player of the Year for each country, the top three ranked players and a wildcard entry – the latter being used to allow high profiles players who don't put in the volume to get into the action.
The event will take place over two days, during the European Poker Tour (EPT) Festival in Malta, and the 2014 GPI Player of the Year Dan Colman has confirmed that he will NOT be taking up his spot.
There are rumors that Skynet are considering entering a team in 2016 with Cepheus leading the likes of ZX Spectrum, Commodore 64, Pong and PlayStation into the fray.  Although Sheldon Adelson will probably send a Terminator back in time, in the shape of a naked Steve Wynn, to shoot the shit out of all of them.