Amaya Gaming and the Coalition will get the opportunity to contribute towards California's latest online gambling bill (The ) according to the bills author Mike Gatto.
Amaya Gaming and the Coalition are going to have a say when it comes to the jigsaw that will be become regulated online poker in California – if Mike Gatto has a say in proceedings.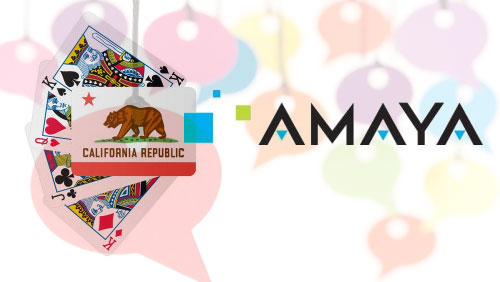 Speaking to Marco Valerio, in an exclusive interview with OnlinePokerReport, Californian Assemblyman Gatto, said: 'today we have scheduled meeting with the Amaya Coalition,' before continuing to expand upon that by declaring he hoped to sit down with them by the end of the year.
Gatto is the author of The Internet Poker Consumer Protection Act of 2015, or AB 9 for those who have difficulty typing for long periods of time – a bill that was prefiled with those that hold such things on 2 Dec 2014.
The bill was full of the usually badly written, bible type English, that nobody understands (I suppose that's the purpose of such a bill), but the main bone of contention seemed to be further padding around the 'Bad Actor' clause; in particular anything to do with other entities owning 'Bad Actors' with a view to trying to get around the system. Or put another way, more confusing wordage designed to stop PokerStars from joining the beginning of a Californian online poker market even if Amaya Gaming has acquired them.
Amaya Gaming and the Coalition didn't like the bill, and likened it to other complete wastes of time that have fallen on deaf ears within congress.
"As a coalition, we are committed to working with legislators and our other partners in the gaming community to pass Internet poker legislation in 2015 that establishes a vibrant, competitive marketplace, provides superior consumer protections, and ensures that the state receives a reasonable return. We are convinced that the various interests must work together if we are to be successful in establishing a well-regulated environment and the best-in-class Internet poker industry for California." Said a Coalition spokesperson before ending, "Unfortunately, AB 9 is a rehash of previously unsuccessful proposals. Any bill that seeks to establish artificial competitive advantages for some, while denying Californians the best online poker experiences, will only serve to divide the community and will be opposed by our coalition."
If this bill is to be passed then it has got to contain something that the other dead bills did not. According to Gatto's math, there have been two to six proposals every year since 2008, and still Californian's can buy an uzi-nine millimeter, purchase weed with fake medical cards, and not play online poker.
Let's hope Amaya and the Coalition understand what it takes, to not only create a great online poker bill, but more importantly, get the lawmakers who know nothing about our game to sign the bloody thing.