I've worked with dozens of marketing teams in iGaming both internally, as a marketing manager, and externally, as an agency. The one thing that constantly strikes me is the often huge chasm of cooperation and communication between different marketing facets, even those that sit next to each other in offices.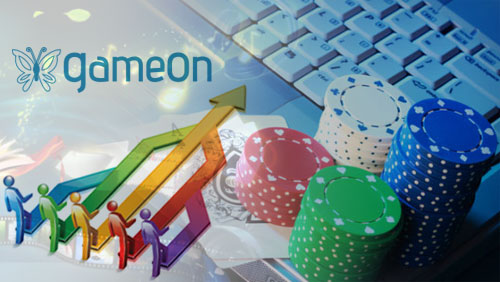 Whilst many operations are disparate and employ agencies to carry out parts of their marketing mix, it's invariably the role of a Head of Digital Marketing to ensure that teams and agencies function in perfect synergy. This is so rarely done well in iGaming. It's almost staggering.
Budgets are thrown at the three principle performance based acquisition channels – SEO, PPC, affiliate marketing, with perhaps an inkling for unilaterally increasing spend around payday, new promotions, a TV campaign going live or simple seasonality.
Halloween is actually my favourite example of this – with it falling on both payday, being some vague festivity for a themed promotion and the perfect climate in the Northern hemisphere for betting and gaming to flourish… even more so as it falls on a Friday this year.
Generally though, little thought is given to balancing spend and, more importantly, activity in the different marketing channels over such an enticing festivity.
Halloween will come and go with the biggest fright of all being when your CMO Googles "Halloween Casino Promotion" to see his beloved brand rank 1 organically, top the charts in Adwords results and see the £5k tenancies he's forked out on his two biggest affiliates appear in positions 2 and 3, only to realise he hasn't absolutely smashed it.
To some observers, this might be the perfect result. Complete dominance. But you may hear the odd naysayer – me included – argue that all out coverage can actually be detrimental.
There have been various studies – oft-sponsored by search engines keen to have you spend fortunes on ad inventory – that imply that click cannibalisation of organic search by PPC, and indeed affiliates, is a pretty harmless, first world problem. Brand champions are also likely to argue that sometimes "1 plus 1 can equal 2.4″ when people ask if they should bid on keywords or buy media placements on affiliate sites that they already rank for organically. In other words, that there is some synergy and value to appearing twice, or even three times when you consider affiliate presence. Fair point, particularly if it's a high value keyword.
That being said, the best piece of research I've read indicates that cannibalisation between paid and organic is a clear and present danger to effective marketing budgeting.
The Rimm Kaufman group produced some analysis a couple of years ago, with the principle takeaway being that whether 1 + 1 = 2, 1 + 1 = 2.4, or 1 + 1 = 1.5 depends on the keyword/phrase and of course how much you (or somebody else) was looking to pay to stake a claim on what is, to all intents and purposes a high end bidding war for display rights in Google results.
1.  If your competition is not choosing to bid on a keyword and you rank 1 for it in natural search, then there will be inevitable cannibalisation if you opt to run PPC ads or purchase space on the affiliate ranking 2, or the affiliate that opts to jump on the paid search ad 1 + 1= 1.5). 2.  If your competition is piling in to paid search (all 10 positions) and you're ranking #1 for it organically, then if you advertise on it, you'll cannibalise your rivals more than yourself (so 1 + 1 = 2, or even 2.4 maybe). 3.  If just a couple of your competitors are bidding on a keyword or phrase and you've put the leg work in to rank #1 for it organically, it's a 50/50 decision whether to bid or buy space on a ranking/bidding affiliate's site. 4.  The power of the affiliate must not be overlooked here. If they are bidding for top paid search spots when you rank 1 organically, be prepared to give up traffic to any competitor choosing to minimise their risk by purchasing top spots on the affiliate's site if you choose not to. Remember – the affiliate adds credence to a consumer's purchase decision, particularly if they do more than simply rank arbitrarily. Failing to invest could devalue your #1 organic ranking.
As such, there is no set rule of thumb for this and it really is down to the synergetic collaboration of a digital marketing team, the individuals and agencies operating within it to deal with creating an optimised approach for every major keyword they go after. This ought to be appraised every quarter, at the very least, with both conversion and ROI being the critical touch points to gauge success and consequently which channels to throw spend at for which keyword going forward.