The French online poker operator, Winamax, are the latest big name to introduce anonymous tables on their site, in a bid to help improve the shelf life of their recreational players.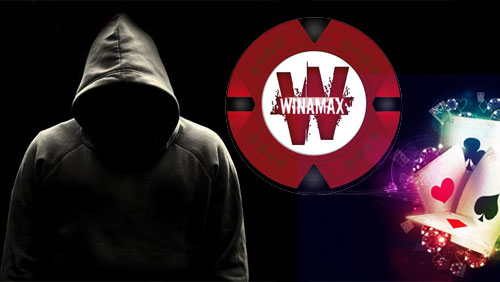 The Bodog Recreational Poker Model has attracted another disciple as the French online poker kingpins, Winamax, introduce their own version of anonymous tables – three-years after Bodog started its trendsetting ways.
Operating under the guise of Incognito Tables, Winamax have led their marketing campaign with the slogan: where nobody knows who you are; all player names are hidden except your own, which nobody else can see. Table chat is also disabled to decrease the likelihood that someone will be able to determine who you are. Incognito Tables are available at all levels of cash game action but not available for tournaments or Sit & Go's.
The Bodog Recreational Poker Model was introduced in 2011. It was the brainchild of former VP of the Bodog Poker Network, Jonas Odman, who realized that the long-term future of a poker ecosystem depended largely on the survival rates of its recreational players.
Since Bodog decided to bring anonymity to their site, other brands have followed suit, including PartyPoker, iPoker, and the Microgaming Network. Not everyone has converted to the anonymous side with PokerStars, Full Tilt and 888Poker still holding their ground. Quite how long that will be – in particular since Daniel Negreanu went to town on regs opposing the Spin & Go format – remains an interesting question.
Winamax Lose Court Case
Bodog may well be the innovator when it comes to the creation of the anonymous poker tables but Winamax carry that title when it comes to the creation of the lottery style three-handed hyper turbo lottery games.
Winamax are widely recognized as the pioneers of this genre after creating a game type known as Expresso and so adamant are they about this that they even took legal action against Playtech's Twister that is used on the iPoker network.
Their rights infringement action was recently dismissed by le tribunal de commerce de Paris stating that "there is a clear definition between the two products and although they share similar features those are not in themselves new and are included in other forms of games."
The format has recently been driven to new heights after PokerStars released their Spin & Go format and hosted an unprecedented 7.3 million games in the first 10days.