2014 Poker Hall of Fame nominations are now open to the general public, so who do you believe deserves a place in the coveted virtual hall?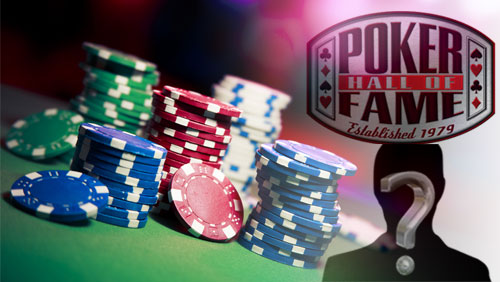 It's that time of year again.
The November Nine is in full focus, and preparations are well and truly underway.
The TV screens that surround the Thunderdome are being enlarged so the rail can see what the hell is going on, the announcers are being given lessons on how not to mumble into a microphone, and the general public are being asked to vote for the next member(s) of the Poker Hall of Fame.
Established in 1979, when seven players were inducted, the Poker Hall of Fame has chilled out a bit in recent times with typically one or two players being inducted each year. In fact, you have to go back to 2009 – the year Mike Sexton was honored – for the last time a single player was inducted.
Last year we saw Tom McEvoy, and Scotty Nguyen, become the 45th and 46th members of a Poker Hall of Fame that sees 21 survive to this day.
So who do you believe deserves to sneak into this elite club?
Before you decide let me remind you of the rules.
1. A player must have played poker against acknowledged top competition
2. Played for high stakes
3. Be a minimum of 40 years old at the time of nomination
4. Played consistently well, gaining the respect of peers
5. Stood the test of time
6. Or, for non-players, contributed to the overall growth and success of the game of poker, with indelible positive and lasting results.
7. Be an American
OK…so the last one is a bit of a joke, but just take a look at the 46 and even the ones that were not born in America are, or were, American citizens.
The top 10 nominations will be placed onto a short list for review by the Poker Hall of Fame Governing Council, and then they will cast their votes, along with a pick of the most important people in the media (also probably American).
So who do I think deserves to be rewarded for their services to poker in 2014?
Daniel Negreanu turns 40 on Saturday, July 26th and therefore becomes eligible to count for nomination for the first time. As he is the only player to have won two WSOP Player of the Year titles, has been a role model for our business for decades, and is the all time live tournament money earner then GET IN THERE!
Oh fuck!
I nearly forget.
He's Canadian.
Whatever…. just perm anyone from Mike Matusow, Huck Seed or Jennifer Harman…they all seem to fit the profile.
That's my view.
Now what's yours?
Cast your vote here.
http://www.wsop.com/2014/POKERHALLOFFAME/
Comments