Travellers International Hotel Group, a joint venture between Andrew Tan's Alliance Global Group Inc. and Genting Bhd. subsidiary Genting Hong Kong Ltd, is spending Php1.1billion ($25.2 million) on an expansion of Resorts World Manila. Opened in 2009, Resorts World Manila was the first integrated resort in the Philippines.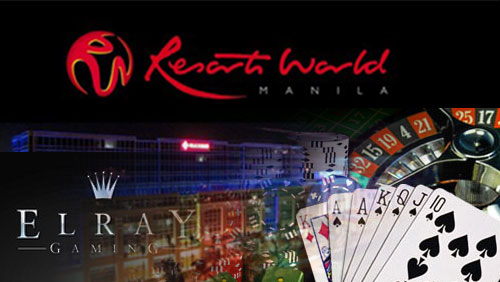 Travellers International Hotel Group issued an IPO in November 2013 that raised Php16.8 billion ($385 million) in net proceeds, some of which they are now prepared to spend.
Php687.5 million ($15.8 million) will go to adding 227 rooms and to the construction of a grand ballroom capable of seating 2,000. The ballroom is expected to be operational by the first quarter of 2015 and the Marriott West Wing by the end of 2015.
The remaining Php424.6 million ($9.7 million) is set aside for the third phase expansion, which includes an extension of the Maxims Hotels, which will add an aggregate 877 key rooms to Resorts World Manila, a new gaming area and two new hotels—Hilton Manila and the Sheraton Hotel Manila, which are slated for completion in the second quarter of 2017.
Elray enters Philippine casino junket market
US-based online gaming firm Elray Resources Inc. is undergoing its own expansion after announcing a joint venture in the Philippines with junket operator Qi Xiaolong.
In a press release, Elray Resources said its partnership with Qi Xiaolong "has begun generating gaming activity in a licensed live-dealer casino facility located in Manila."
Elray added that the joint venture has resulted in gaming revenues (wagering) of more than US$68 million in a 45-day period.
Elray stated that the company held a profit-sharing agreement with VIP rooms in Macau, under which Elray will receive an up to 48 percent share of profits generated by the licensed casino operations".
Elray CEO Brian Goodman expressed optimism that if the results continue to stay the course, that could compel the US-listed company to expand its business in Asia with other junket operators.