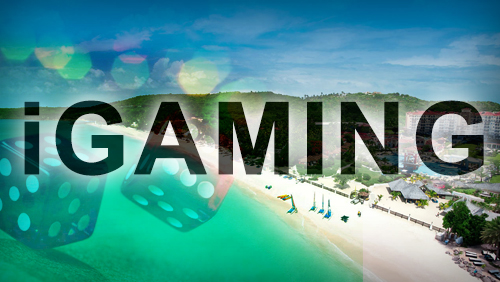 I've just come back from a vacation to one of my favourite spots in the world, the Caribbean nation of Antigua & Barbuda, also home to Bodog's head office and Calvin Ayre's residence.  It should come as no surprise that Calvin has chose Antigua for his home base as the island serves as an outstanding location for mixing work and pleasure and is also the perfect place to base any online gambling company.
While I was on the island strictly for pleasure this time around, I could not help but observe and absorb information on why Antigua is a top jurisdiction to headquarter an online gambling business.  In the early to mid 2000s, Antigua was right at the top of the jurisdiction of choice list, yet the industry slowly slipped away from the area as the online gambling landscape shifted in America.
As the dust has settled and a new government has been elected in Antigua, the attractive nature of the island as a base is beginning to shine again.  Here are eight good reasons why I think Antigua is an ideal location to base an online gambling business and at the same time is also a great place to live.
New Government set to revive Antigua's economy
Antigua and Barbuda have recently elected a new government into office, all under the direction of Prime Minister Gatson Browne.  What is so exciting about this news is that Browne intends to jump-start the Antiguan economy by bringing in new investments, lowering corporate taxes, eliminating other taxes and generally doing what it takes for the local industry to thrive.  This is certainly good news for Antigua's economy and in fact, a deal has already been done with a Chinese company to develop an Integrated Resort and Casino project.
Committed to rebuilding & expanding the iGaming industry
What's even more exciting about this new government is that they are determined to revive and expand the online gambling industry on the island.  Browne and his administration have said they are prepared to assist operators and provide them with whatever they need to flourish.  A handful of years ago, Antigua was the regulator of choice for many online gambling companies and for good reason- Antigua stands by their licensees (the WTO complaint against the US is a prime example of this), their government is available for support and there are no restrictions on trade.
Committed to resolving trade dispute with America
Another reason to love Browne is because he promises to make progress on Antigua's trade dispute with America and is planning a more aggressive approach than the previous government.  For those who don't know the backstory, in 2003 Antigua filed a complaint with the World Trade Organization (WTO) over America's refusal to allow Antiguan licensed online gambling sites access to customers in America.  The WTO sided with Antigua and the American government is ignoring the ruling.
Gorgeous weather all year round
Now that we've got the politics out of the way, we can focus on things like the amazing Antiguan weather.  What I love about the climate in Antigua is that its hot and sunny all year round- but not too hot- and the temperature remains fairy constant between day and night.  If the heat is too much for you, the ocean is not far regardless of where you are on the island and a quick dip in the sea will likely do the trick.
Laid back culture
The chilled out Caribbean lifestyle is something that you have to experience to understand.  While it can be annoying when it takes five hours to get your order at a restaurant, after a while you get used to the snails pace of the island and you start to embrace it.  You're on Caribbean time in Antigua and things just take longer, but that's ok- at the same time your stress level will likely go down and your smile will get bigger.
Things to do besides drinking (although you can do that too)
The nightlife in Antigua is also pretty relaxed, but who cares- you've got an ocean full of activities that are not available in most places.  Sailing, wake boarding, water skiing, water tubing, snorkeling, boating, kayaking, jet skiing, deep sea fishing, zip lining and swimming with the sting rays are all activities that can be easily accomplished on a regular basis.  There are a few choices for nightlife as well, more so during the busy season, but the beach bar scene is around 365 days a year, likely with a karaoke option available somewhere.
Safe and friendly
What I absolutely love about Antigua is its safety and going hand in hand with that are its friendly people.  There is little fear of getting mugged, kidnapped, robbed or worse on this island- the locals are nice and friendly.  As I experienced first hand throughout my vacation, when you're walking down the street people wave hello, they smile, they say hi and good morning.  It's a great feeling to feel safe and welcome.
Affordable labor
When choosing where to base a company, the price of labor is always an important factor to consider and labor is cheap in Antigua. Affordable labor is a good thing when hiring for your business and also a good thing when you need something repaired, built or the like.  However, as we covered above, you do need to factor in Caribbean time and island lifestyle so beware that projects can sometimes take a little bit longer than you're used to.