Liv Boeree: The Mind Control Freaks Audio
Lee Davy sits down with the PokerStars Team pro, Liv Boeree, to talk about her involvement in the Discovery Channel special: The Mind Control Freaks and her role in the non-poker related TV industry.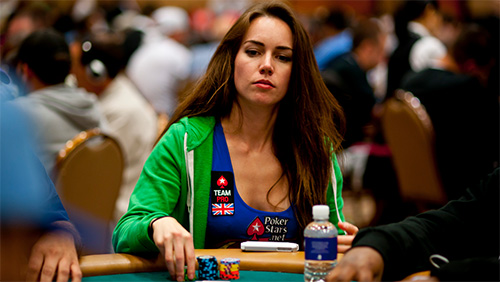 If you were to pick a professional poker player whom you thought could advance into a non-poker related entertainment industry then Liv Boeree would rank highly in that thought process.
Beautiful, intelligent, cut throat and determined, when this young woman sets her eyes on the prize there is no stopping her.
So when I heard that she had been selected to present a new show on the Discovery Channel, I wasn't surprised the slightest, just like I'm not surprised that her appointment coincided in the best run of live tournament scores since she captured her big win in San Remo back in 2010.
I caught up with Boeree during some photo shoots and interviews to ask her about filming the Mind Control Freaks and what else the future held for our very own TV star.
"It's all filmed now and we are just waiting for the main release dates. It's being aired on the Discovery Channel in the Middle East, South Africa and maybe Holland right now, but a lot of the other territories, such as the UK, you won't get to see it until later in the year."
How was the experience for you?
"I absolutely loved it and it made me even more hungry for TV. Being on the set, and working through the experiments that we did, was amazing. Some of the things I learned about the human psyche were also very shocking."
Give me an example.
"I learned that the power of suggestion, through hypnotism, is unbelievably powerful. I was always skeptical about hypnotism but during filming it got to the point that I thought the whole thing was controlling me; and I wasn't even being hypnotized! I was thinking what is going on? Is everyone acting here? But it was real, and incredible to see first hand."
What were the biggest challenges for you?
"I had to act quite a bit. There were a couple of scenes where there was a hidden camera and I had to pretend that I was someone that I wasn't. A mark essentially – the person they were running the experiment on, and it was very import they didn't understand what was happening. You had to be very quick thinking, and I had to cry…it was a very challenging time to be honest. I found out that I enjoyed acting, and it furthered my love for non poker related TV."
Melanie Weisner has recently moved to LA to pursue an acting career, is that something that you would also like to do?
"I am never going to be as talented an actress as Melanie. She trained in drama school and is exceptional and can sing very well too. That said, I would very much like to try it out, but I don't think it's my calling. I would more like to be involved in interesting TV shows like the Mind Control Freaks. If someone could concoct some sort of Bear Grylls/Lara Croft adventure show…I would love that."
You are fortunate that poker allows you the time to be able to immerse yourself in these experiences.
"I still find it hard to squeeze it all in to be honest. When I was filming the Mind Control Freaks it was frustrating for me, and I assume the TV crew also, because there were times when I had to go to play at an EPT, or do something else, but they were extremely accommodating.
"Take Vicky Coren, for example, arguably her TV career is her main thing right now, but she finds time to play poker…and win all of the time. So it's finding that balance, and in all honestly I would like it to go in the direction of more TV, and less poker, but I am still loving it and really am enjoying being on the circuit. My involvement with REG-Charity has also given me a new purpose now."
You are also in a great position as one of the only poker stars who has the ability to promote poker to a more global mainstream audience through the vehicle of television.
"That's always been my goal and it's all about finding more shows out of the industry, whatever it maybe. I tried a bit of reality but that didn't work out. I just need to find that perfect adventure show. I would also love to do more game shows as well, looking at avenues into some things there as well either hosting or competing."
Comments