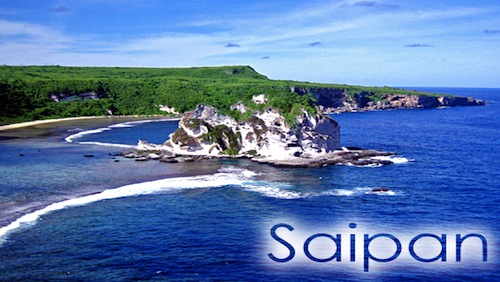 Macau junket investor Imperial Pacific International Holdings Ltd. has a plan to entice residents of Saipan, specifically locally born adults, to side with its casino proposal in the U.S. Pacific territory of the Commonwealth of the Northern Mariana Islands.
Imperial Pacific, once known as First Natural Foods Holdings Ltd, filed papers in Hong Kong saying it would allocate $10 million to use as cash vouchers that would be distributed among all locally born adults in the US territory. In addition to that amount, Imperial also plans to set up a $20 million community chest fund within 60 days of the company beginning work on the first hotel of its planned resort.
Once the resort exceeds one full year of operations of the first hotel, the company will add $20 million per year to the community chest.
It's an interesting carrot to dangle to residents of Saipan, but one that also comes with questions regarding its legality. Marianas Stars Entertainment Inc., Imperial Pacific's rival in its casino bid in Saipan, has called into question certain business practices Imperial Pacific has allegedly engaged in its attempt to win that license.
According to GGRAsia, Marianas Stars has even filed a lawsuit against representatives of Best Sunshine International Ltd, a wholly owned subsidiary of Imperial Pacific, of "improperly and illegally" giving benefits to a number of CNMI senators so that they "support the passage of the Casino Law." The lawsuit points to the CNMI governor, the secretary of finance and the local lottery commission as defendants in the lawsuit.
Imperial Pacific naturally called b.s. on the allegations, calling them "entirely unfounded."
But that didn't stop Marianas Stars from asking for and securing a temporary restraining order by a Superior Court Associate Judge in Saipan, essentially preventing public officials from making any decisions with regards to issuing a casino license in the island.
In response to that, Imperial Pacific announced in the same filing that it had also been granted the right to intervene in the TRO case by the CNMI court, casting more confusion on the casino bidding process in Saipan.