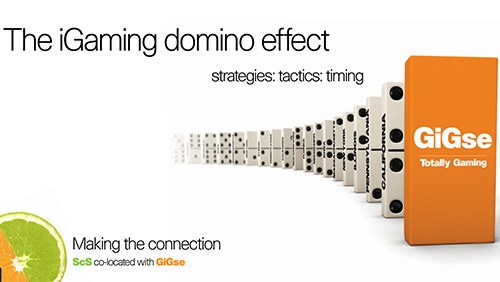 July 14 to 16 will be a big day in the iGaming industry in the US. That's because the second Global iGaming Summit kicks off in San Francisco, California. Continuing the strong momentum generated by the success of last year's event, the 2014 Global iGaming Summit will host some of the industry's sharpest minds.
The American iGaming market is becoming more and more robust in the United States. What began in Nevada has spread to New Jersey and Delaware and it won't be long before more US states begin start building their own foundation and iGaming infrastructure. That's why GiGse 2014 has become a must-attend event for proponents of the iGaming industry.
Like last year, GiGse will have no shortage of speakers in the field of iGaming, all of whom will have their own line of expertise to impart to people who attend the three-day event at the Hyatt Regency in San Francisco.
The iGaming business in the US is in the precipice of becoming a major player, catering to a market that has long been shuttered by limiting regulations. But the domino effect started by the Nevada, New Jersey, and Delaware, more states are expected to follow in their footsteps, creating an even bigger market that's ripe for the taking.
This year, GiGse will be co-located with the Social Casino Summit (ScS), another conference that will provide unprecedented access to expert insights from some of the brightest minds in the business. These two events complement each other in  creating a vast opportunity for education and networking, the kind you don't come across in the US these days.
So prepare those notes and have those business cards ready. The Global iGaming Summit is opening in two weeks and as of now, over 700 high-level industry professionals have already made it known that they're going to be attending the three-day event.
Now's the time to do the same, if you haven't registered yet. You can do so at www.gigse.com or you can contact Shane Mortimer at +44 (0) 207 384 8113 or [email protected].