UFC president Dana White has confirmed that the Palms Casino in Las Vegas told him that he couldn't gamble in its casinos anymore and cut his per-hand cap from $25,000 to $5,000 after winning nearly $2 million.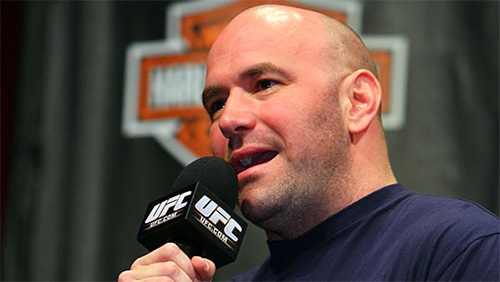 Not one to mince his words, White took a trademark verbal swing at the Palms and all other casinos in Las Vegas. The Las Vegas Review Journal quoted White saying "casinos don't want to gamble anymore. They're all owned by hedge funds and corporations. They want to stack the odds so much against you that won't play. Realistically, there's only one place to play left in town. That's Caesars. They will let you play what you want to play. No messing around with limits." Perhaps White's luck is the reason for Caesars massive debt, maybe, perhaps?
There's also a rumor that he got his walking papers from Palms because he was card counting. "I'm the farthest thing from card counter," he said. White is famous for dropping $50,000 on a hand of blackjack and has at times admitted that his prodigious gambling has resulted in walking out of casinos with multiple black garbage bags full of money.
The UFC president has no plans of stopping his jaunts at the Palms since it's home to one of his favorite restaurants in Las Vegas, N9ne Steakhouse. He may not bet a single dollar on the Palms gaming tables again but rest assured that there are other casinos out there that will welcome him with open arms.