WSOP Day 2 recap sees the biggest and baddest poker series in the world hook up with DraftKings; allegations of robberies at the Rio Hotel; and a smidgen of poker news.
Is anything safe these days?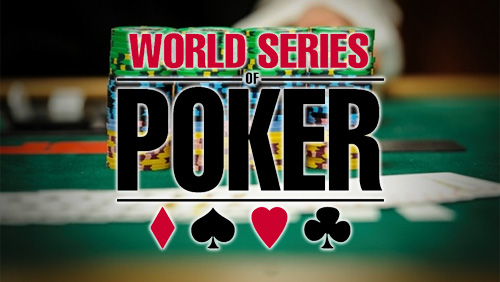 One of the first things I was taught when I went abroad was to hide my passport somewhere in my room so the cleaners wouldn't steal it. I never really understood why they would do that, but I hid it nonetheless – that's if you call hiding it underneath my mattress actually hiding it.
So spare a thought for the poker players.
Things have changed a great deal since I was traveling to Tenerife in the 1990s. We didn't have iPods, iPhones, iPads, or iAnything. The thought of taking a laptop abroad was nonsensical, and all my money was in the form of traveller's checks (all £200 of it).
EPT Barcelona was a wake up call for poker. If your belonging's can go missing inside the hotel room of an enterprise affiliated with one of the most respected and well-oiled machines in poker, it can happen anywhere.
And so that has proven to be the case as several poker players have reported money, laptops, and a whole variety of personal objects being stolen from their hotel rooms in the Rio All Suite Hotel & Casino.
Once again it seems to be the Fins that have been targeted, although I have to assume that's entirely coincidental, after Lauri Pesonen and Joni Jouhkimainen vented their anger, and frustration, of having their laptops, sanitary bags and sunglasses stolen from their room.
Shortly afterwards, Manh Nguyen also tweeted that 'large sums of money had been stolen from his room at the Rio.' It's believed that 'large' is the word used to describe a bunch of bricks worth $35,000.
WSOP Tournament Director, Jack Effel, responded by tweeting the following message.
"We are taking these allegations very seriously and are meeting with security/hotel management this morning to have a comprehensive discussion and will report back to everyone soon."
For what it's worth, I combat this issue by being continually broke; and yes, my passport is still hidden underneath my mattress.
DraftKings and WSOP Ink Deal
When I first heard the term 'Fantasy Sports' I assumed it was a bizarre sporting event where trolls and elves competed for a magical gold cup that turned urine into the water of life.
So I was surprised to hear that it's a multi-million dollar industry in the USA; it's deemed a legal real-money gambling sport, and people love the shit out of it.
DraftKings is one of the biggest brands in this genre and they have inked a deal with the WSOP to become the official Fantasy Sports provider of choice.
As part of the deal DraftKings will set up a series of special fantasy poker satellites that will award winners entry into the WSOP Main Event. If you are interested then I suggest you head over to their site and take a peek.
Last summer, the WSOP bracelet winner, Jon Aguiar, retired from poker to join DraftKings as their VIP Relationship Manager.
Reparejo and Emery Face Off For the Title
There is a reason Event #1: $500 Casino Employee Event is a turbo, and that's to squeeze the action into a two day event.
Well that didn't work.
After 22-levels of poker, two players still remain in contention for the first of 65 WSOP bracelets.
Roland Reparejo has a 1m-chip advantage over the Day 1 chip leader Corey Emery as 1,795,000 faces off against 735,000 when the action starts in a freshly arranged third day of action.
Decarolis Leads the Mixed-Max
Who?
Don't ask me.
You would imagine the six-max section of Event #2 $25,000 Mixed-Max No-Limit Hold'em (NLHE) would be a day the youngsters would shine?
Not so.
Instead, a restaurant owner from Los Angeles, Al Decarolis, takes the lead heading into the four-handed action, and incredibly this is set to be his first live cash of his career.
Massive luck box, or the best kept secret in poker?
Only time will tell.
60-players were condensed to a much more manageable sweet 16 and four players ended the day with over a million in chips. We have already mentioned Decarolis, who ended the day with 1,261,000 chips; and joining him are JC Tran (1,251,000), Vanessa Selbst (1,224,000) and Jason Mo (1,214,000).
Loren Klein Leads Event #3
1,128 players entered the first $1,000 Pot-Limit Omaha (PLO) event of the series, and after the first day of action only 106 remain.
Leading the way is Loren Klein, who bagged and tagged 133,900 chips. Klein is a WSOP regular who finished second to the Canadian Miguel Prouix in a $2.5000 PLO event back in 2010, that saw the WSOP bracelet winner Trevor Pope (7th), and British actor Michael Greco (3rd) also make the final table.
Two guys to keep a beady eye on are John O'Shea and Steve Billirakis.
Irishman, O'Shea, took down the Boylepoker IPO in Galway, back in February, and followed that up with victory in a six-max PLO SCOOP event where he defeated Phil Galfond in heads-up action. O'Shea ended the day second in chips with 89,000.
Then you have Steve Billirakis, the two-time WSOP bracelet holder, who won the €5,000 PLO event in the 2011 WSOPE in Cannes. Billirakis ended the day with 75,800 chips.