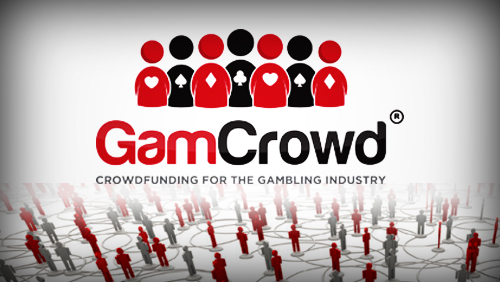 GamCrowd, the crowdfunding and crowdsourcing company that focuses on the gambling industry, has issued a free white paper on the potential uses of crowdsourcing within the gambling industry.
According to crowdsourcing.org in a 2012 report, the market for services provided by the "crowd" had been growing at over 75% per annum and was worth around $375m world-wide in 2011 and was still growing at the same rate. Assuming that the rate of growth has continued, the market is likely to be worth between $1.5 and $2bn in 2014. The same crowdsourcing.org report suggests that there were 6.3m workers engaged in crowdsourcing around the world in 2011 and that the number was growing at 100% per annum. GamCrowd's white paper looks at the potential impact of this revolution in the way firms outsource work to the gambling sector.
There is no actual data for the amount of crowdsourcing within the gambling industry, however, the white paper outlines why GamCrowd believes that the gambling industry could grow to represent 5% of the worldwide crowdsourcing market which could be worth $100m.
The GamCrowd white paper looks at a number of possible uses that the gambling industry could make of the crowd as well as the potential benefits of this way of working which may include flexibility, speed to market, reach, originality and lower costs. Based on the company's own experience, the white paper outlines areas where the industry could benefit include; SEO, social and affiliate marketing, in country testing, content creation, translation and many more besides.
Chris North, CEO of GamCrowd, believes that the gambling industry has a tremendous opportunity to benefit from the economics of the crowd, probably more so than any other industry.  "Gambling has been at the foreground of the internet since the late 90s and at the very forefront of peer to peer technologies, social media integration, data analytics, SEO, social media marketing and affiliate networks.  Our white paper has listed dozens of areas where the crowd can assist a modern gambling business and I am sure that it won't be long before many of these tasks are commonly done via crowdsourcing"
To get your free copy of the white paper click here
Investing in start-up's and early stage businesses involves risks, including illiquidity, lack of dividends, loss of your investment and dilution and it should be done only as part of a diversified portfolio. GamCrowd is targeted exclusively at investors who are sufficiently sophisticated to understand these risks and make their own investment decisions. You will only be able to invest with GamCrowd once you are registered as sufficiently sophisticated. For the full risk warning please click here. This page has been approved as a financial promotion by Resolution Compliance Limited, which is authorised and regulated by the Financial Conduct Authority. Investments can only be made on the basis of information provided in the pitches by the companies concerned. Neither GamCrowd nor Resolution Compliance Limited takes responsibility for this information or for any recommendation or opinions provided by the companies. All figures in this press release which refer to past performance should not be used as a reliable indicator of future results.  All future forecasts used in this press release should not be used as a reliable indicator of future results.
GamCrowd Limited is an Appointed Representative of Resolution Compliance Limited which is authorised and regulated by the Financial Conduct Authority (FRN: 574048). GamCrowd Limited is registered in England and Wales. No. 08702280. Registered address: Palladium House, 1-4 Argyll Street, London, W1F 7LD
Background information for Editors:
About GamCrowd:
GamCrowd is a crowdfunding and sourcing platform focused on the gambling industry.   It provides a platform for industry professionals and investors of all types who will provide support for the establishment of new businesses in the gambling sector through equity Crowdfunding and with general support through crowdsourcing. GamCrowd has been launched by experienced gambling industry entrepreneurs that have a successful track record with various start-ups and who understand the challenges involved with starting a business in the gambling industry.
Chris North will be available for comment and interviews. You can contact him via email [email protected]  or telephone +447971 121916
More Information:
Website: http://www.gamcrowd.com/
Linkedin: https://www.linkedin.com/company/gamcrowd
Twitter: https://twitter.com/gamcrowd
Facebook: https://www.facebook.com/gamcrowd
Google + google.com/+Gamcrowd
Comments