Bodugi.com has its gambling license revoked by the UK Gambling Commission after breaching licensing conditions and failing to cooperate with investigations of non-payments to customers that began in February.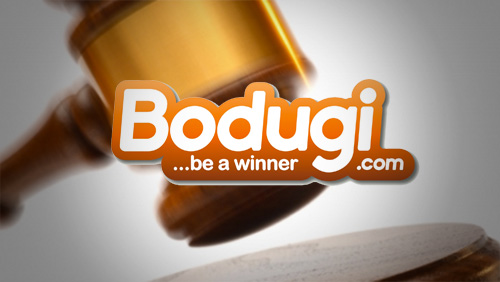 It was back in February that our intrepid reporter Steven Stradbrooke brought you the news that the UK Gambling Commission had decided to suspend the gambling license of Bodugi.com as a 'precautionary measure' pending an investigation.
The decision to crack the whip came about after the Commission received numerous complaints with punters over alleged failures to make payouts, and the company's failure to co-operate with the Commission over the allegations.
Well two-months later and that investigation has been completed and it's bad news for Bodugi and their customers.
The site that was previously shown as down for maintenance no longer exists as the UK Gambling Commission has pulled down the curtain on their social sports betting career by revoking their license.
Here is the official word.
"Following a review the Gambling Commission has revoked remote operating license number 028788-R-310237-001 (Bodugi Limited). Having considered all the available information, the Commission decided to revoke the license under sections 117(1)(f) and 119(1) of the Gambling Act 2005.
The reasons for the revocation are as follows:
(1) Bodugi Limited is unsuitable to carry out its licensed activities in a manner which is consistent with the licensing objectives
(2) The licensee has failed to cooperate with this review.
(3) One or more conditions of the license has been breached."
Bodugi was the brainchild of the former professional punter Dave Nevison, who seems to have fallen off the face of the earth since the Gambling Commission got involved back in February.
It's unclear what will happen to any funds that were tied up on the site.