Life Outside of Poker: Sam Trickett – Football Fan Audio
Things could have been so different for Sam Trickett had a cruciate ligament injury not robbed him of his childhood dream of becoming a professional footballer.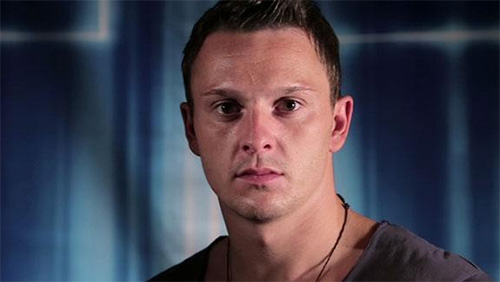 That tackle may have ended a young mans dream, but it did prove to be the catalyst for something quite magical. Trickett went on to become one the most respected poker players in the world earning close to $20m in the process.
But would he change anything?
Of course he would.
If Trickett had the chance to choose a life of a professional footballer over his life in poker there would be no contest.
The ball would win over the chips any day.
Can you remember the first game you ever watched?
"No I can't to be honest. I remember the first live game I went to. I went to watch my big brother play. He played for Retford United and that was the first match I watched."
How did you develop a love for football?
"My Dad played for Grimsby Town and Scunthorpe. He wanted to be a professional footballer but money wasn't good enough back then. So he decided to pursue a career as a professional artist, which was the right decision at the time. I don't know how good he could have been but he did play with the likes of Kevin Keegan and Duncan Mackenzie."
When did you start playing?
"I probably was about six or seven. I always loved football and my first big club was Retford United when I nine. I used to play Sweeper. I remember in the try-outs they put me in this position and I kept looking at the manager thinking, "I haven't got a clue what I am doing", but the manager thought I had good vision and was watching the line, but I was just staring at him because I was so confused.
"I used to be really small and didn't fill out until I was 16-17, and I was quick across the ground, so it was difficult to get around me. So I got stuck with the position until later on in my career when I played right midfield and then up finally up front.
"When I was 13-14 my attitude wasn't that great to be honest. I thought I was better than I was and took everything for granted. I didn't realize how hard you had to work to keep improving.
"I went to Nottingham Forest and played a few games for them and then they told me that I wasn't in the starting line-up – I wasn't even going to make the squad one week – so I jacked it in thinking I would just play for a different team. I was a little bit stupid to be honest, but I didn't know any better. I would miss training sessions for the school disco. I wish my parents would have been a little harder on me and made me go."
Did you feel like your parents pushed you enough?
"My Dad wasn't like that. He didn't want to push me into anything I didn't want to do. But I always wanted to be footballer anyway and I always thought I would be a pro at some level. It wasn't until the age of 18 that I really started to put the effort in.
"I was looked at by a number of teams. Sheffield United was looking at me for a while. I never broke through to get a YT or anything but I broke through into the first team at Retford United and they were paying £30-40 per game, and I was also representing my league and playing for the county.
"I played decent standard but never made it to where I wanted to go. Right before I snapped my cruciate ligaments Hucknall Town were looking at me but by then it had all gone wrong really."
How did your love for Man United first grow?
"My brother was a Spurs fan but I didn't want to support the same team as my brother. It was like I was making my first independent decision. So I looked at my map to see what the closest Premiership club was and it was a choice between Leeds and Man United, and I picked Man United."
Can you remember your first live game?
"It was England versus Mexico and I was on a school trip and my Dad was getting all mardy that I was waving this flag around instead of concentrating on the game.
"I can't remember my first United game, but I do remember walking up the steps to the Stretford End and hearing the noise and the crowd and it put goose pimples on my neck. It still does that now when I go to a game."
Who have been your favorite players?
"Paul Scholes is my favorite Man United player. He is a true professional and so under rated. But amongst the pros like Zidane and Patrick Viera some of the comments they say about him just go to show how great of a player he was.
"I loved watching him play and United have missed him so much since he quit. These days it has to be Giggsy. He let himself down a bit with the stuff about his brother, but he is the most decorated player out there and has done wonders for United."
Are you a big England fan?
"I try to be, but it's difficult because the country over expects all of the time. I don't bother with the friendlies too much, but I have a few beers at the bigger events."
Does football make you cry?
"No…but I have felt very angry. When City beat us at the end of the season and they scored that goal against QPR it was the closest hat I had come to crying. I literally dropped my pint when the goal went in and couldn't talk to anyone for hours."
Your most magical football moment?
"It was when United won the treble."
How did you become friendly with the United players?
"I met Darren Fletcher at the WSOP and spoke to him a little bit. He invited me to his house to play in their local game. I was so excited. All the way there I was thinking who was going to be playing?
"His house is beautiful. He has a proper WSOP Main Event final table and he has all his famous shirts in his games room. I'm sat there with the Silva twins, Danny Welbeck, Wes Brown, Chris Eagles, Johnny Evans and a lot of the fringe players. I was supporting these players each week and now I'm taking all of their chips. It was surreal.
"I took my bank card and a couple of grand with me, but it was a £50 20 man SNG. They had a market and they bet between each other and had me at 1 to 4 and I ended up winning it.
"I got really lucky as well. I got it in A8 v AA and they were all like "he's too good," and I was like not really I have just hit two eights to beat a pair of aces.
"Wes Brown should have had me. I was lucky as well because the first player out is the poker bitch and has to get everybody's drinks all night. You have to wear this stupid hat and skivvy thing. First hand it comes 567 and I have 84 I bet and Wes Brown calls. Then there was a nine and we ended up chopping it, but he had 89 and I was so close to being the poker bitch on my first visit to Fletcher's house.
"They are all nice guys. They are just normal lads. I used to play football with lads like that. They have a bit of banter, are honest and are a good set of friends."
How did it feel to win the Old Trafford event?
"I tried my nuts off in that contest. Bryan Robson said I was his favorite player and I was thinking wow these guys are legends. To win at Old Trafford as well just goes to prove how lucky I am."
What's your favorite goal?
"Wayne Rooney's bicycle kick against Man City."
Best Player in the world ever?
"I think from what I have seen, the most talented player is Messi, but the best and most effective is Ronaldo. What he does in football matches is more effective. Messi is a beautiful player and a great footballer but he plays in the best Barcelona team of recent times, meanwhile Ronaldo has literally won United and Real Madrid games all on his own, a natural athlete and the most effective player who has ever lived."
What is going on with United today?
"Fergie made some clangers towards the end. He is the best manager who has ever lived but he is going to make some bad decisions, everyone does. I trusted Moyes was the best man for the jobs and I would have picked him over Moyes at the time, but over the last couple of weeks I have started to have doubts.
"The Fellaini thing was a joke, and then he gives Nani a six-year contract. He did nothing in the market and that wasn't right. It couldn't have gone any worse for him, he has done well keeping Rooney but it was for a lot of money.
"It seems as if the players don't respect him, which is something that Fergie never had problem with. Fergie wouldn't have won the league with that team, I don't know how longer he has got, it all depends on the respect of the players, but in the media he is the laughing stock of world football at the moment, and that is going to have an effect of the teams respect for him."
If you could sign one player for United who would it be?
"I would sign Gareth Bale. We do need a winger and have no pace in the team. We also need a special player in the team who can create chances out of nothing, Otherwise I would go for Yaya Toure who is a great player and would be the ideal replacement for Scholes."
Comments