https://www.youtube.com/watch?v=RpMJA_dmsQo&feature=youtu.be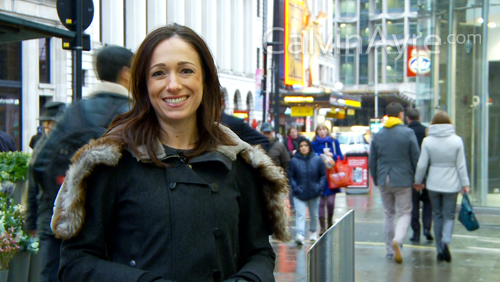 The very first iGaming Strategy & Search Think Tank took place today in London, a concept created by Nick Garner of 90 Digital and brilliantly executed by Linkdex.  Its purpose was to nurture an environment of sharing ideas and serve as a lead-in to the conference season in London.  To make this event a success, Garner invited a selection of speakers with deep industry knowledge and expertise, all of which who he knows personally.
The event was casual, friendly and free to attend with attendees popping in and out throughout the day, capping at one hundred and fifty.  The presentations were each twenty minutes and the nature of the delivery was more intimate and personal than usual, providing a perfect environment for answering questions and sharing ideas.
With so much moving and changing in the iGaming industry at all times, there were countless ideas and concepts presented and discussed.  Below are some snippets of the presentations that were delivered today.
Sarah Ramanauskas's presentation on "How gamblers think"
Ramanauska explained that there are two types of gamblers- the thoughtful, thinking gambler and the spontaneous, intuitive, instinctive gambler.  The strategies to engage these two distinct types of players vary significantly and offering the usual "free money" won't do the trick.  For example, the thoughtful gambler will want to evaluate information and data while the spontaneous gambler may enjoy a famous person's prediction on a match's outcome.
My (Becky Liggero's) presentation on "Key Drivers in iGamingToday"
I covered five key areas in online gambling today, iGaming in America, iGaming in Asia, Mobile Gambling, Social Gaming and Virtual Currency and brought in the experts (in the form of view interview highlights) to support my views.  Key takeways included that the regulated American market is not the goldmine that we may think and rather Asia is the goldmine, Mobile Gambling is becoming more important than PC, the wedge between Social Gaming and Real Money Gaming is becoming deeper and Bitcoinisa good fit for the online gambling industry.
Nick Garner's presentation on the importance of reputation
One of Garner's main points was that operators can promote their brands all they want through affiliates, advertisements and other campaigns, but they also have to work on their reputation.
"The ecosystem is very polluted with ranking in iGaming due to affiliates", Garner said.
Its true that iGaming affiliates are literally paid to write nice reviews, at least in the form of higher commission rates.  Since this is the case, negative reviews have a higher impact and its important for operators to pay attention to these reviews as they could drive potential customers away.  Forums are a common place for such negative reviews to occur and all it takes is a response from the operator addressing the problem (or setting the facts straight) to neutralize the thread.
Marcus Taylor's presentation on building links outside your niche
Taylor's main point, surprisingly, was "the best links you can build are probably not in your niche".  I mean, wow, right?  Most of your competitors are after links within your niche, so stop doing what everyone else is doing and think above and beyond, he said.
The best way to go about it is by identifying your best link and then finding the niche that provides the least resistance- pick a niche you're familiar with or pick a niche that is known for sharing content.  An example Taylor gave was iGaming and fitness- take a look at the crossover between the two niches, for example, operators rewarding their customers for physical activity in the form of a bonus.  That's how you get "shit hot links", he said.
Brian Dean's presentation on "stop creating so much content!"
The headline here was Dean's proclamation that publishing content on a regular basis does not create more traffic.  Another wow.  Dean made the point that many websites focus on pumping out content all the time and fail to focus on the important things such as creating high quality content.  He advised we'd be better off publishing one ultimate guide rather than five shorter stand-alone articles on the same subject.  Longer articles are 70% more likely to be shared than shorter articles, he said, with part of the reason being that readers assume more work went into the article if it is longer.
Dean used affiliate site TheWizardofOdds.com as an example of an affiliate that does it right.  The Wiz ranks well for roulette because he's got 1866 words of real information about roulette and people refer to it all the time even though its old content.  "It deserves to be number one", he said.