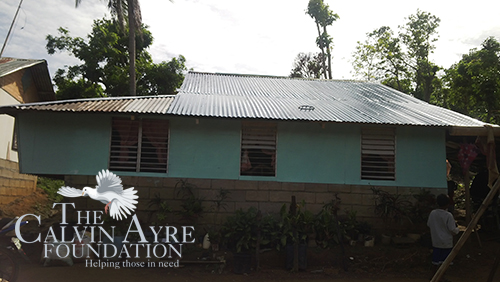 A little over two months ago, Typhoon Haiyan, known locally as Yolanda, smashed though the Eastern Visayas islands in the Philippines leaving millions displaced from their homes with over 6,000 dead, 28,000 injured and close to 2,000 people still missing.
Almost immediately after the typhoon struck, citizens around the world were quick to respond, donating to aid agencies and governments sent their disaster relief teams to help with the rescue procedures of the people who desperately need help.
However, two months later, the victims of the devastating have been pushed off the headlines of the global consciousness but there are still tens of thousands homeless. The hardest hit city of Tacloban still only has 5% of its electricity infrastructure working.
Tacloban City Mayor Alfred Romualdez recently told a Philippine oversight committee that their city officials are still recovering about three bodies a day.
The islands are still reeling from the devastation and they still need our help. If you haven't donated or if you can afford to donate a little more please help the people of the Philippines. Especially those of us that work in the Asian gambling community, the country has welcomed us in and allows a safe and well regulated jurisdiction to do business.

The Calvin Ayre Foundation is still matching donations given to the Typhoon relief funds from people in the gambling industry. If you make a donation please send a copy of your receipt to [email protected] and the Calvin Ayre Foundation will allocate an equal amount to further relief efforts.
One of the projects the Calvin Ayre Foundation is working on is their adopt a village program in Sitio San Vicente.
The team was back to check on the progress being made in San Vicente and was pleased with what they saw. Families were building new homes with the donated building materials and the people of San Vicente have been able to salvage some of the usable materials from their old homes not destroyed by the storm.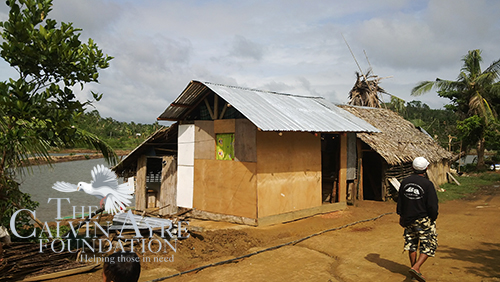 With people's homes coming together, the next project in San Vicente is the rebuilding of the community chapel, which is expected to be finished in April, in time for the Barangay Fiesta, which is an annual feast to celebrate their Patron Saint, St. Vincent.
Calvin Ayre Foundation team lead Danica said of the projects, "It is fulfilling seeing how the people of Sitio San Vicente recover after the typhoon. It may not be 100% for now but with their resilience and with the generosity of organizations like CAF, together, they will stand-up and face every obstacle with a smile."