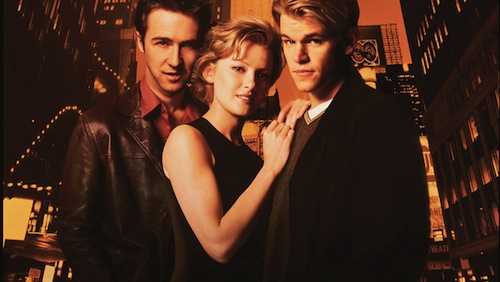 With all the recent gambling-related movies ending up as flops – pun definitely intended – Hollywood is finally doing something right with the genre by green lighting the sequel to Rounders.
It's been 15 years since the first movie, but hey, better late to the felt than never getting there at all, right?
The news of Rounders 2 comes by way of Deadline, who broke the news that a sequel to the cult poker classic Rounders is already in the works. Harvey Weinstein, one half of the The Weinstein Company with brother Bob, told Deadline that the appeal for a sequel to the 1998 film is higher than its ever been, thanks to an alliance the brothers signed with Colony Capital, the company that owns part of Miramax Films with Tutor-Saliba Corporation and the Qatar Investment Authority under the name Filmyard Holdings. In a case of coming full circle, the Weinsteins actually founded Miramax before it was acquired by Walt Disney in 1993.
None of that, though, is as important as the news that Rounders 2 is now on the table with Weinstein saying that writers David Levien and brian Koppelman already have a "great idea" in their heads to make a more international movie that takes place in various cities of the world, including Paris and Las Vegas.
There's also growing buzz that Matt Damon and Edward Norton will return to reprise their roles in the movie to go with an equally tantalizing possibility that no less than Robert De Niro will sign on to play the movie's villain, replacing John Malkovich's now immortal "KGB" character from the first movie.
Cross your fingers that all this talking is more than just lip service. With recent disasters that were 21 and Runner, Runner, Hollywood owes us a Rounders sequel really bad.
Comments