Anton Wigg Raided by the Police and Swedish Collection Agency Audio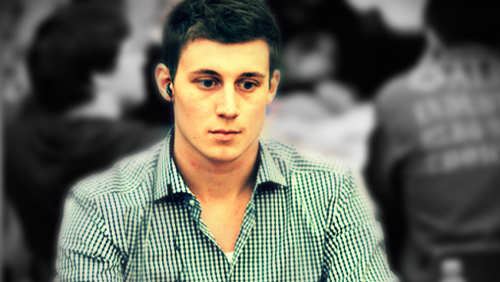 Anton Wigg is a Swedish professional poker player who has earned over $1.5m in live tournament earnings, and close to $4m in online tournament earnings in a career that stretches back to 2007.
During that time Wigg has had some amazing successes winning a European Poker Tour (EPT) Main Event in Copenhagen and a Sunday Million victory on PokerStars.
In October 2012, at 07.30 in the morning, Wigg was woken by the police, and members of the Swedish Collection Agency, as they raided his home in search of cash and other financially valuable items in connection with alleged tax violations.
What followed was one of the worst years of Wigg's life, and after finally clearing his name; he opened up to me and recalled those terrible events in an exclusive interview for CalvinAyre.com.
"I was in my apartment in bed with my ex girlfriend when I heard banging on the door, and screams of 'Open Up! Open Up!' This was around 07.30 in the morning and I assumed there must be a fire or something. As soon as I opened the door and realized immediately that the two people stood there were policeman.
"They told me that they had a warrant to search my place and showed their identification. I asked them what it was about and they told me to just sit down and hand them my cell phone. I asked them if I could tell my girlfriend what was happening and they refused."
"One of them stayed with me while the second person started to search my house. After about 30-minutes I was asked to show them anything else that I had that was electrical such as hard drives, laptops, iPads, etc.
"They still hadn't told me why they are going through my computers so I started to think 'Terrorism?' 'Child pornography?' I just kept thinking that maybe someone had done something terrible on my computer.
"Then a third person arrived and declared herself from the Swedish Collection Agency. She had this 'Ha..ha…we caught you,' look on her face as she gave me documentation that showed my poker winnings. It was almost double what I have actually won. I believe the statistics were from some Russian tracking site that I have never heard about.
"At this point I start to get really angry because I thought it was something serious. It's not like I have been hiding. I have been working for the Swedish government and everyone knows who I am online. It seemed an extremely excessive reaction to me.
"The only thing I was scared about was how could I prove that I am nothing more than a law abiding citizen. How can I prove my innocence.
"The woman from the Swedish Collection agency said she wanted a security deposit of €120k. I started laughing. It's not like I have €120k lying around. They told me that they had already taken all of my money from my accounts. So I told them that I didn't have the money and after she makes a phone call a heavy set man turned up and started searching my apartment all over again. They took a couple of watches, some cash an iPod Dock, my PlayStation and my Xbox. They said that the value of the goods they had taken from my house equaled €750. At this point I couldn't help laughing. It was so absurd. They are asking  for €120k so why would they want to take €750. They aren't gaining anything from this situation apart from degrading me."
If you want to hear more about this amazing story then please click on the link and listen to Anton Wigg describe how his whole life was turned upside down, and how he desperately tried to fight against allegations that he was a financial criminal.
Comments