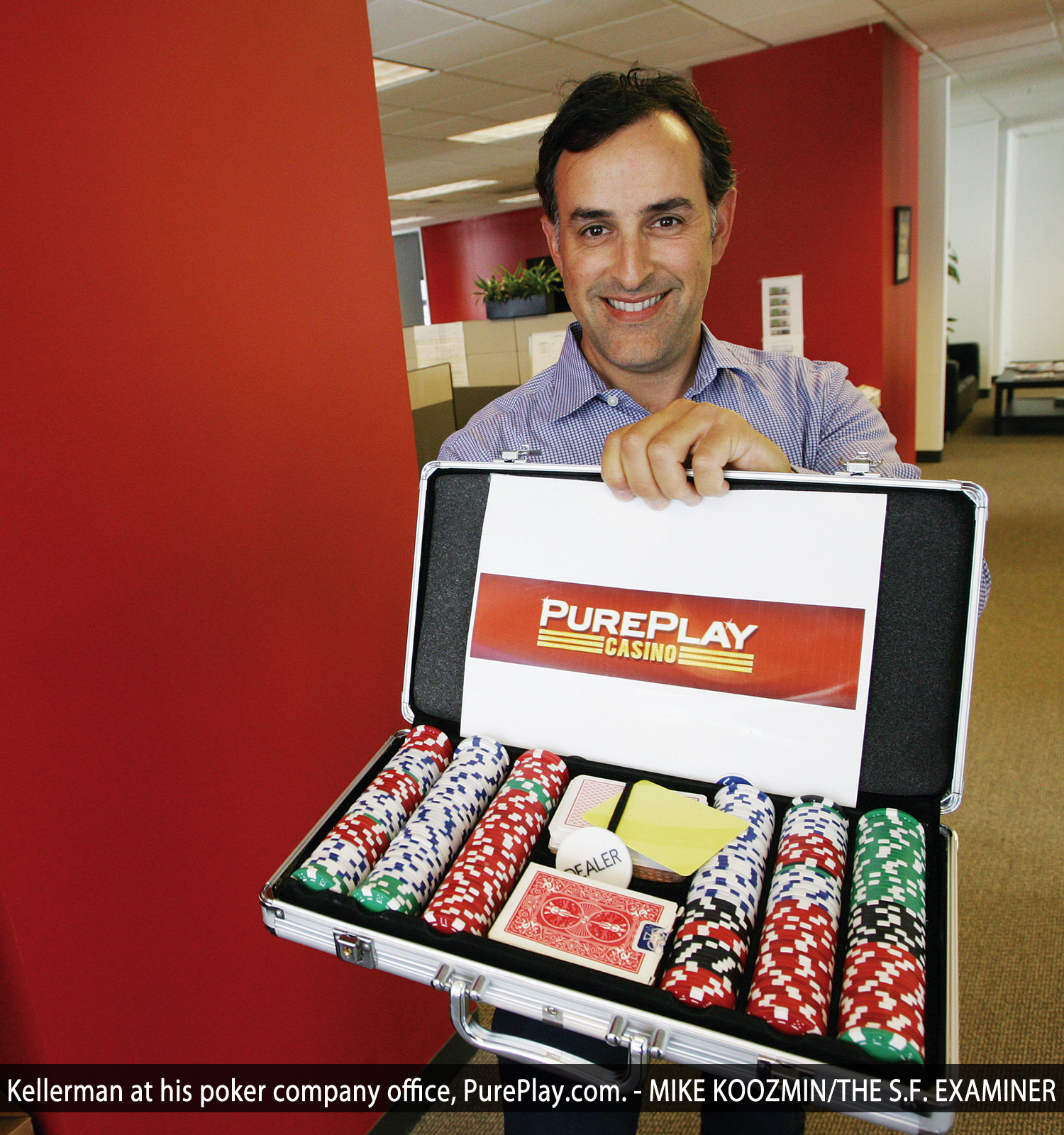 The PurePlay Poker site is an online poker option that allows millions of Americans the opportunity to play for free and yet win cash prizes. People giving away cash for free? Let's take a look if it's rat that I can smell?
If you keep up to date with your iGaming news then you should know the drill off by heart.
Chris Moneymaker wins the 2003 World Series of Poker (WSOP) Main Event for a sweet $2.5m, after qualifying online for $39. Suddenly, everyone sees an easy way out of the rat race and they plough their money into online poker sites and suddenly Ivan Block's start popping up all over the world.
Then in 2006, the Unlawful Internet Gambling Enforcement Act (UIGEA) appeared from nowhere, and suddenly black and white turned a murky shade of grey. Those who shoot with normal dice decided to get the hell out of dodge, and the Ivan Block's of this world hired expensive lawyers to root through the undergrowth of the shiny new document to give them reasons to stay.
Once the Department of Justice (DOJ) pulled their fingers out of their hairy parts, they applied the thumbscrews and the Ivan Block's of this world realized that it really didn't matter how smart their lawyer was, the DOJ made the rules. It was game over for real money online poker in the U.S.
PurePlay: The Concept
The entrepreneurs, Jason Kellerman and Marc Marin, founded PurePlay, two years before the UIGEA was sneaked past congress; and they weren't one of the online poker sites to shut up shop when the marshal came a knocking.
In a recent interview with the San Francisco Examiner, Kellerman told journalist Tom Somach: 'What we're doing is legal. We're not a gambling site. We're a subscription based site."
Players who are interested in playing online poker on the PurePlay site, can choose to play for free – by sending the company a sign up postcard – or they can pay a monthly subscription fee of $25. The latter removing the annoying ads that makes your playing experience a living nightmare.
The subscriptions are then used to hand out around $100,000 in monthly prizes that include $10,000 seats at the World Series of Poker (WSOP) Main Event.
It's Better Than Play Money…But I Still Don't Get It?
My recent experiences with free play online poker sites still traumatizes me, so I can see how the ability to win a $10k seat into the WSOP Main Event for a monthly subscription of $25 will create a more professional and more challenging standard of poker, other than the roulette-poker found at places like Zynga.
What I don't understand is how it can be advertised as 'free play' when you are paying $25 per month? I mean, you can dress the mutton up as lamb but at the end of the day it's still mutton.
Kellerman's confidence in the legality of his site stems from his council with Nelson Rose, a professor at Whittier Law School, who has advised the PurePlay founder that the way they are conducting business is well within the law.
Haven't We Been Here Before?
Rose believes that PurePlay falls outside of the current laws that forbid real money gambling in most states because it lacks one of the three elements that must exist for the site to be considered a gambling site: consideration.
"Consideration means you have to pay to participate. If consideration is missing and something is free to participate in, that's a sweepstakes. Legally, PurePlay is a sweepstakes and not gambling because it's free and hence lacks the element of consideration." Rose told Somach.
I don't know about Rose, but an annual subscription of $300 and a real possibility you might lose the lot, resembles the picture I have in my mind when it comes to paying to participate.
Ultimate Poker (UP) and the World Series of Poker (WSOP) are the first two operators to offer real money online poker in the U.S, with their Nevada based offerings.
They didn't just set up shop and start operating in the hope that their business has a solid legal footing. Instead they followed process laid down by the Nevada Gaming Commission, which included amongst other things, a 90-day trial before regulatory approval was given.
Why is it possible that I can even write these types of op-eds? Surely, the common sense approach is for the lawmakers to just come out and state publicly that sites like PurePlay fully comply with the rules and regulations surrounding the product they offer, instead of allowing companies to believe they are comfortable based on the wall of silence?
In my opinion PurePlay are taking a huge risk, but I guess they know that. In the meantime the product they sell is a class one. It bridges the gap between the real money sites and play money sites quite nicely, thus allowing recreational players from all over the world the opportunity to win some cash prizes for free…If you call $25 per month free that is?
Comments