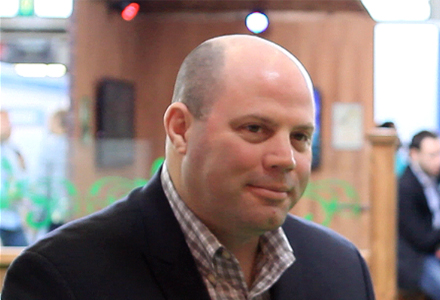 CalvinAyre.com correspondent Becky Liggero recently caught up with Tim Richards of Global Cash Access at the recent iGaming SuperShow to talk about a variety of topics involving the online payments industry and how it will be affected with the impending legalization of online gambling in the US.
With so many regulations set to be implemented, the online payments industry is likewise expected to adapt depending on how individual states want to handle their respective regulations. Becky touched on that during her brief conversation with Richards.
"Obviously the markets are evolving on a state-by-state basis," the Global Cash Access exec said.
"The way land-based works today is its very much a state-by-state regulated industry so every state is probably going to be slightly different. It's going to be important to understand the state legislation and the legalities of it."
To its credit, Global Cash Access already has over 200 gaming licenses for its land-based business so its not like the company doesn't have the reputation of being a top-grade company. In Nevada, it actually has a Class 1 license, which means that the company is scrutinized on the same level as a casino operator or a major company like IGT. "Our executives are licensed, as is our board," Richards proudly claims.
As far as the biggest challenges in the online payments industry in the US when it comes to online gambling, Richards pointed to banks and card networks and how to get them on board with online gambling. It's a slow process that Richards is confident will be addressed in due course, especially now that online gambling is being legalized on a state-by-state basis.