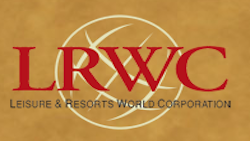 Midas Hotel and Casino has signed an agreement with the Philippine Amusement and Gaming Corporation to launch junket operators in an effort to boost the casino's profile in the regional market in the face of rising competition coming out of Entertainment City. The three-year deal signed by the company and the government agency will have an option for renewal when the initial agreement finishes.
"We are looking [at] this as one of sources of growth for the company", Leisure & Resorts World Corp. chairman and president Reynaldo Bantug said to reporters during the company's annual stockholders meeting. It's no secret that with the growing presence of Entertainment City, a casino like Midas, which lies on the shadows of Entertainment City along Roxas Boulevard in Manila, needs all the help it can to stay in the game and bolster its standing in the growing casino market in the Philippines.
With the Pagcor deal in place, LRWC is tapping Prime Investment Korea, a casino junket operator that has operations in various areas in the region and a subsidiary of LRWC, to handle the task of bringing in high-rollers from all over the region to play at Midas' casino, thus guaranteeing the company a specific amount of revenue from these whales.
The prospect of running a junket operation is a new deal for Midas who regularly relied on walk-in gamblers to fill its casino seats. But with Entertainment City rising just south of the its establishment, Midas had to up its game and keep up with the proverbial times. With the green light from Pagcor all secured, the casino will now focus on bringing in VIPs from all over Asia with its initial target being South Korean gamblers.
On a much broader scale atop the corporate wheelings and dealings within Leisure & Resorts World, it's board of directors also green-lighted the company's move to offer preferred shares to the market. In a disclosure to the Philippine Stock Exchange released early Monday, Leisure & Resorts World's board approved the offering of Php250 million worth of preferred shares valued at Php1 per share with a dividend yield of 8.5 percent per year.
Suffice to say, it's been an eventful few months for LRWC. Before getting the junket approval from Pagcor, the company also received the thumbs up from the Securities and Exchange Commission to increase its authorized capitalization to Php5 billion, a significant increase from the initial Php1.6 billion number and largely attributed to it's ability to raise that amount after it sold preferred shares to numerous companies earlier this month, including Php 800 million from the Government Service Insurance System and Philippine Commercial Capital Inc.
With the company now having more flexibility to accept more capital from its investors, LRWC is in good position to finance its participation in the Belle Grande integrated resort and casino project of which the company has a significant stake in.