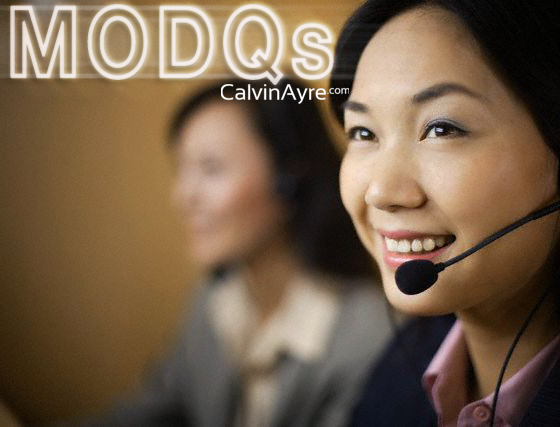 In what are now heavily saturated markets, standing out from the crowd can be tricky business. Most operators within the more mature markets have already marketed their brand with a central theme which they hope will bring new customers in.
Whether operators choose to portray themselves as the 'home of huge jackpots', 'a slots haven' or a place to 'take advantage of the biggest bonuses', they are constantly shouting louder in order to be heard above their competitors.
When looking for a USP, games, jackpots, liquidity and bonuses are all obvious differentiators. Except, for the most part there is scarce variety across online casinos. The games and jackpots are generally determined by the software providers which, in the case of most reputable online casinos, mean Microgaming or Playtech. The advent of browser-based games portals and arcades is enabling greater variety but unless you're going to offer proprietary software like that of PartyCasino or 888, there's little you can do to stand out in this area.
As we all know, there's only so much you can do with a bonus before an operator is left open to bonus abuse. Often it seems like a case of 'damned if you do, damned if you don't' with bonuses. When you do there's always the dreaded terms and conditions which, if you make too stringent, are soon noted as being unfair or stingy, but if you leave them too open and get taken for thousands then you make a loss in the short term and hope that the lesson is learned. There is a third option, such as that used by Betfair's casino staff in the past, where you simply don't pay out but that doesn't tend to do much for an operator's reputation either.
Of course, usability and design are two things which can certainly provide a player with a little shove in the back but they're issues more related to conversion and retention than pure acquisition. In fact, a side by side comparison of the subjective headline figures of most iGaming operators (as often seen on affiliate sites) reveals that there's remarkably little to choose between them.
But there is one area which has been in such plain sight that it's been overlooked or taken for granted by most. An area that could be worked on to a point where those who do it superbly are able to make a name for themselves. That area is customer support.
With the ability to create a reputation among players and act as an acquisition tool, customer support also plays a key role in winning over disgruntled players, increasing retention and even increasing the value of players by developing brand loyalty. But is the importance of customer care enough to be a draw in its own right?
Current Champions
32Red have long been regarded as the best in class when it comes to customer support. Their personal approach has won them almost as many awards as plaudits thanks to generous acts such as handing out a new flat screen tele to a customer who has had their home robbed.
Just reading through the player forums and affiliate sites that feature 32Red gives you a clear idea of just how good they are at customer service which in turn creates extensive word of mouth referrals – something that every company dreams of. The Gibraltar-based company founded by Ed Ware has even started to refer to their personalised customer service in television advertising with their 'you're not just a number' ads – although these currently be a bit too subtle for first time online casino users.
A recent online casino customer support quality audit conducted by Etruvian Consulting has said much the same thing as 32Red topped the list of 16 online casinos assessed. The casino support was tested for response time, product knowledge, presentation, personalisation, friendliness, accessibility and extra mile.
32Red came top in three of these categories – accessibility, product knowledge and extra mile. It's this last category which is most likely to allow you to stand out from the competition. With the other categories the casinos are more or less in a no win situation. They are expected to have fast response times, present answers clearly and for staff to be friendly. But if these aspects aren't up to scratch then they can very quickly become reasons for customers to leave and once this begins to happen a bad reputation is built with word of mouth working both ways.
For example, Betfair really let themselves down in these areas and its only thanks to their large brand awareness gained from other verticals that they're able to get away with it. With response times that are sometimes not even existent and no room for staff to work outside of their guidelines, Betfair have already got a bad reputation thanks to numerous slip ups and sending out blanket emails isn't a way of getting back into the good books.
Speaking about the problems at Betfair, Bryan Bailey of Casinomeister said: "One problem is that the company is too big, it's a giant. Not once has anyone from Betfair contacted me to explain their side of the story because it's no one's specific duty.
"They give the sort of responses that you would expect from one of the old RTG cowboy casinos."
Extra Mile
Going the extra mile to do something special for your customers is the obvious area where operators are able to generate good publicity simply by doing something nice. In the large scheme of things, most of these acts of kindness will not cost them much and can have a huge affect on their reputation.
Etruvian Consulting split their Extra Mile category into two sub-categories; extra, relevant information; and willingness to respond to off-topic. Unsurprisingly 32Red topped the first of these categories but was pipped in the willingness to respond to off topic sub-category by relative newcomers Mr Green. Incidentally Betfair returned a nil poi for the same sub-category.
In their observations, Etruvian noted 'that there are many opportunities that still exist in regards to operators going the extra mile to provide exceptional service'. This is apparent to anyone who takes a bit of time to look at the customer care standards around the iGaming industry – the trouble is that few seem to.
So whether it's mentioning new slots or the size of a large jackpot on a call, sharing a joke about current events or handing out a TV in the more extreme cases, it's clear to see that customer care can make a huge difference.