At the beginning of this month, many of the iGaming industry were in London for the International Casino Exhibition, the London Affiliate Conference, or both. This week provides a solid representation of the industry's best and brightest.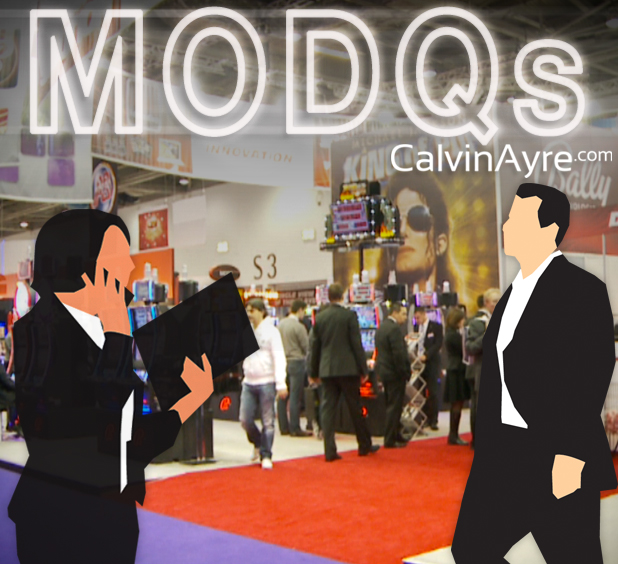 What's evident is the increasing number of suits among the crowd. Whereas once baggy-jeaned billionaires roamed the halls of Earls Court, now investor relations and corporate communications teams hold meetings at Excel.
A common comment among many of this year's ICE attendees is that while the Excel was impressive, it lacked the charm and warmth of our little Earls Court venue. Inadvertently this venue change actually serves as a neat microcosm of the industry as a whole.
The extent of expansion in the iGaming industry is such that it has now outgrown previous haunts and still that isn't always enough. Having acquired just about every other online gambling company in sight, AMAYA had around 200 employees in their various companies expecting to be taken to London at the beginning of this month – a list that was eventually whittled down to just 30.
AMAYA also provides a fitting example of where once companies traded under their own steam; they're now part of a larger corporate entity with increased chains of command and previously unnecessary levels of bureaucracy.
But while these new issues may have negative connotations, being professional does not. But how are these changes affecting the online gambling industry and is professionalisation the right way to go?
The Growth of the iGaming Industry
As industries go, this one has always been on the more unprofessional side as a result of its youthful nature. So, while the exponential growth of the industry in terms of size has been ever-present, it's only recently that the maturity of the companies within has been achieved.
But being deemed unprofessional by conventional business standards isn't necessarily a bad thing. Modern technology, a large part of which is the internet, has showed the more traditional thinkers that you don't have to look smart to be smart.
The stereotype is that creative geniuses often live their everyday lives in chaos, surrounded by clutter and in a constant state of disorganisation. While this may not be entirely accurate, there's certainly an element of truth to it and it's these people that are likely to be attracted to an office where you wear whatever you want, have flexible hours and the room to occasionally go off on a tangent.
It's this sort of environment that breeds creativity – something which iGaming operators are desperately in need of in order to stand out from their competitors. Look at the companies that you consider to currently be doing well – Paddy Power, Mr Green and 32Red for example – compared to those who are finding times a bit tougher like Betfair, Ladbrokes and bwin.party. It's no coincidence that the former two certainly appear from the outside to have a much more relaxed environment – or that's the impression gained from speaking to employees of the respective companies.
Being stifled by their status as a public company isn't even entirely valid here as 32Red and Paddy Power have been able to maintain creative services despite being listed on the Alternative Investment Market.
Google managed their ascent to global corporation smoothly as did many other internet companies so it can be done. The key for the super search-engine was the appointment of Larry Page to effectively manage the corporation allowing the creative minds of Eric Schmidt and Sergey Brin to focus on what got them there in the first place – building products.
Choosing Whether to Change
This whole topic may sound a bit vague but it's certainly getting attention from the iGaming industry and much further afield. It made the cover of this month's GPWA Times who had Global Betting and Gaming Consultants' research director Lorien Pilling to cover the topic under the title of 'Growing Pains'.
Pilling referred to several examples, mainly of IPOs, mergers and acquisitions, where being a corporate entity has in no way benefitted iGaming companies and he wouldn't have been hard pushed to highlight many more.
But rather than focussing on the negatives of being in a corporate environment, how about the positives of being in one that's less so. First off, a more casual approach across the industry could even be contributing to helping you identify who to work with.
Being in a more casual environment allows you to determine the trustworthy people providing. In a highly professional environment, such as law, all who work in it have been given the same training, have had the same values instilled into them and as a result are all extremely similar. To use a very British phrase, that makes it very hard to spot the bad eggs.
Another reason for some to remain unprofessional is that the need for an office simply isn't there. Casino affiliate Eddie Yu has been a particular advocate of this mantra and the theme features prominently in his book; Speedlights and Elephants: Winning the Online Business Game. While Yu's opinions can at times be a bit fantastical, he's certainly onto something and it would in no way be a surprise if the proportion of iGaming professionals already working from home is significantly greater than the average across other industries.
Perhaps how professional you need to be depends on what type of company you are. For a B2B company, impressing potential clients is all that matters and their idea of how you should run things is likely to change significantly.
For law-makers and anti-gambling campaigners, an unregulated and seemingly unprofessional industry does provide an easier target than one which projects an image of stability so those who interact with these folk need to be professional in order to safeguard the reputation of the industry as a whole.
But for customer facing companies the goal will always be to be personable. Given the opportunities created by social media, otherwise faceless brands can now create a personality that engages customers and creates loyalty. The challenge for iGaming companies is to combine all of this successfully, which is something that few have managed to date.
Comments