Next week a fair portion of the iGaming world will be in the same place. As the International Casino Exhibition and London Affiliate Conference gear up for their first year being staged in February, many of the exhibitors and attendees will be considering what needs to be done in the biggest week of the calendar.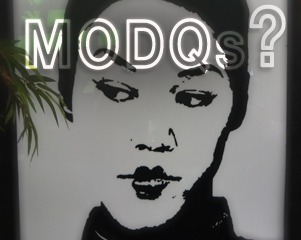 Everyone's here, creating numerous opportunities to meet, brainstorm, break bread and make deals. But with the large numbers come extra challenges. In a neat reflection of the gambling market in which the two events are held in, the conference and exhibition floors will be packed with organisations vying for attention – saturated to a point of near-critical mass. It's this issue that means, as you roam the halls of brightly flashing lights, scantily clad women and freebies, it's easy to see it all yet remember nothing. You may able to come away with five free notepads, eight branded pens and a picture with a model, but have any companies really made any impact on you?
This is through no fault of the attendee. Desensitised by years of this sort of escapade, iGaming professionals need something to really grab their attention. The challenge is for the exhibitor and/or their PR folk is to figure out how to do this. This can't always be done by being the brashest or the bravest (although that often helps), leaving the following question looming – in a world of attention seeking how do you stand out? 
Horses for Courses 
Pay for free drinks at Fire and Ice all night; have a giant billboard up outside the Excel Centre; arrange for a small army of planes to write '$50 CPAs for new affiliates' in the sky – these options aren't exactly feasible for a lot of companies hoping for exposure at the beginning of February. But that's no problem. There are different opportunities for different companies. Smaller companies or those new to iGaming are simply looking to get their name out there. For them, anything goes.
But for bigger companies, most people will already be aware of your brand. So rather than just blindly putting a stand up or paying for drinks, think about your purpose. Are you trying to attract the best talent as a part of a new recruitment drive? Are you hoping to attract funding, JV partners or simply companies to take up your B2B services? Once you've figured out your purpose, you need to think about how you want to be perceived. It's great being the happy-go-lucky Irish lads that like to have a drink and do funny stuff but that isn't going to work for every company. Few companies are going to approach a white label solutions provider if they've just seen the CEO of said company taking tequila shots to the eye!
Timing is another crucial element. You don't want to be handing out free chocolate bars at the same time your competitor switches on a giant chocolate fountain across the hall. On a slightly more constructive note, it's no use for affiliate programs to go mad at ICE when most of their potential partners will be at LAC. Given that most of the above is fairly obvious, you need to add some creative spark. Below are just a few of the ideas that you could draw inspiration from.
Attention Seeking 
Doing things a bit out of the ordinary isn't something that should be too unfamiliar for iGaming marketers, certainly when compared to other more traditional industries anyway.
But we're not just talking about naked ladies wondering around with flyers and body-paint –possibly the laziest marketing strategy going. Incidentally the levels of nakedness won't quite reach the same levels at LAC anyway after a survey conducted of attendees conducted by iGaming Business found that most thought the extent of nudity was pretty unnecessary. A slightly less raunchy, although perhaps equally flashy, way to get people's attention is to spring for a celebrity endorsement. By endorsement, we really mean someone to hang out at your stand and perhaps do what they're best known for. And by celebrity, we mean anyone vaguely famous.
Although that last description is unfair to last year's celebs. OpenBet generated huge crowds and cheers that could be heard across Earls Court with darts legend Phil Taylor, Hulk Hogan and David Hasslehoff. Regardless of how you view the individuals' celebrity status, OpenBet certainly succeeded in generating some buzz about their booth. Another way of doing things is to create a time specific event during the larger event. This was done to good effect by NetEntertainment last year who, with help from PR firm Square in the Air, unveiled the Scarface slot to a considerable crowd. We can expect another big name to be dropped this year as NetEnt are due to do another unveiling on Tuesday at ICE.
Next on the list of attention seeking tactics – jazz up your stand a bit, and not just by adding a bar and charging people ridiculous amounts for a bottle of beer. No, instead go out of your way to make it something to remember at the end of the day. From the previous years the kings of this category have tended to be Bodog. Not ones to do things discretely, the Bodog brand has been seen on half of a black cab at ICE, which also doubled as a meeting room, as well as on a giant Tiki hut which was also a two-floored bar.
But the best way to generate some buzz about your brand is simply to be creative. You don't even have to spend much money, in some cases no money at all. An unnamed Paddy Power affiliate manager streaked through the conference hall at the Barcelona Affiliate Conference for God's sake. While you have to applaud the, ahem, balls of said affiliate manager, it's not an approach many brands will take. Probably the best conference marketing of recent years came at LAC last year and was done in the name of Mojo Affiliates and the face of their brand, Rakesh Karan.
For those who didn't see it, Rak's smiling face was on a number of posters around the venue. These posters also happened to be above the men's urinals and include highly amusing taglines. The good news is that if you didn't see it, Mojo have pledged to 'up the ante' this year and will be using urinal cakes, coasters and a contest which requires you to get the most 'candid' shot of Rak as you can.
These are just a few of the ways in which iGaming companies have attempted to separate themselves from their competitors in recent years. As good as these efforts have been, the chances are that someone will eclipse them, but we'll have to wait until next week to find out just who that is – and more important how they do it.