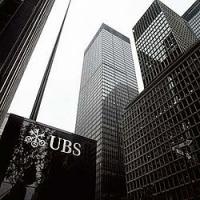 It's not the kind of gambling that we're accustomed to, but if you're really technical about it, stock trading is still a form of gambling and one UBS trader found out the hard way what happens when you cost your company north of $2 billion.
Former UBS trader Kweku Adoboli, a senior trader at UBS's global synthetic equities branch in charge of buying and selling exchange traded funds, is in hot water with his former employer after costing the latter a ten-digit sum as a result of "reckless and unauthorized" trading. Adoboli has since been accused of fraud stemming from his free-wheeling trading between October 2008 to September 2011 that led to a drop in the bank's prices, thus causing the ridiculous loss that ultimately almost led to the Swiss bank teetering on the brink of collapsing.
Talk about a modern day cavalier, this guy Adoboli is.
During a trial of the lawsuit in London, prosecutor Sasha Wass said that Adoboli's hot hands on trading could be attributed to nothing more than a man bitten by the gambling bug. "This colossal loss arose purely as a result of Mr Adoboli's fraudulent deal making, which amounted, as you will see, to nothing more than gambling," Wass said.
"Wass said he had been "sucked into the gambler's mindset" and "started throwing good money after bad," the prosecutor adds.
In addition to trading way beyond his limits, Adoboli also allegedly doctored the bank's financial books to show that his trading was actually doing the bank a whole lot of good, except that it wasn't.
Things aren't looking all too rosy for Adoboli, to say the least. Not only was he canned from what we imagine to be comfortable position in one of the world' biggest banks, but he's looking at a future in the can as a result of becoming what Wass describes as a "rogue trader".
Comments