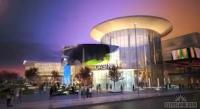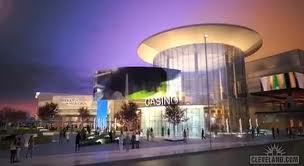 Tourism boosters in Cleveland, Ohio, kicked off a new campaign yesterday in hopes to maximize over $2 billion in new attractions, including the state's newest casino property.
The move is hoped to make the city more visitor-friendly, a report by The News Messenger reveals. "This is a pivotal time in our community," said Len Komoroski, president of the NBA Cleveland Cavaliers and chairman of the Positively Cleveland travel-tourism agency.
The report established that agency leaders also outlined a series of other non-gambling related initiatives, including making it easier for visitors to navigate around the city and adding trolley service linking the casino to hotels and lakefront attractions.
President of Positively Cleveland, David Gilbert, said it's a priority to make the mid-May opening of the Horseshoe casino a positive experience for all involved. "We're trying to make it as accommodating as possible," added Tony Coyne, chairman of the Cleveland City Planning Commission.
The casino will try to parlay interest in city attractions and won't have Las Vegas-style shows of its own, Casino officials have said. For example, Marcus Glover, casino general manager, said: "We have a lot of national tourist attractions we'll be able to draw from," as he gave a tour around the proposed site.
The report establishes that the first phase of the $350 million casino will open in the renovated Higbee department store. Toledo's casino opens several weeks later, with those in Cincinnati and Columbus to follow. The casino has said it initially will pull most customers from within 150 miles.